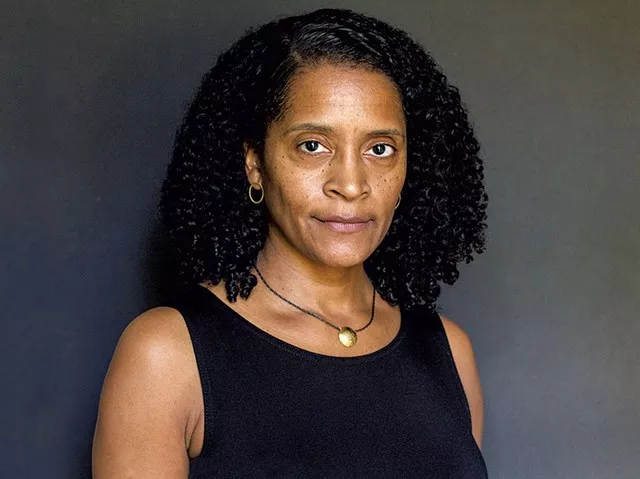 Courtesy of Stephanie Seguino
Emily Bernard
Emily Bernard, a professor of English and critical race and ethnic studies at the University of Vermont, was named the recipient of the Los Angeles Times' prestigious Christopher Isherwood Prize for autobiographical prose for her 2019 essay collection, Black Is the Body: Stories From My Grandmother's Time, My Mother's Time, and Mine.

Each essay presents a different vantage of Bernard's experiences "as a woman, a black American, a teacher, writer, mother, wife, and daughter," as she writes in the book. Bernard reflects on what it feels like to be a person of color in Vermont, on the process of adopting Ethiopian twins with her husband, and on going to Mississippi, where her close relatives live, in the wake of her grandmother's death.
As Jim Schley notes in his
review
for
Seven Days
, the book doesn't conform to the structural norms of autobiography, with a sequential progression from childhood to adulthood: "Instead, Bernard moves through a series of meditations that are bursting with ideas yet feel not like lectures but rather conversations filled with scenes and situations — stories," he writes.
In addition to the Christopher Isherwood Prize,
Black Is the Bod
y has received numerous accolades. Maureen Corrigan, the book critic for NPR's "Fresh Air," named it one of her 10 favorite books of 2019, and Kirkus Reviews featured it on its list of Best Books of 2019 to Fight Racism and Xenophobia .
See Bernard
read
from
Black Is the Body
.