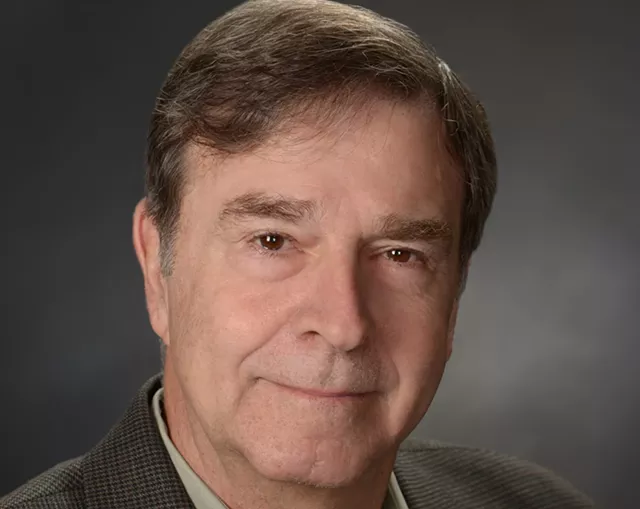 Courtesy of Jack McCallum
Jack McCallum
If you were to put together a dream team of some of the most accomplished and influential basketball journalists of the last 40 or 50 years, you might start with
Bob Ryan
. The semi-retired
Boston Globe
columnist is as respected a basketball writer as there is on the planet, and as recognizable a figure in Boston sports as any non-player. That's due to his decades of coverage dating back to the late 1960s, when he started as a Celtics beat writer.
After Ryan, you might tab his onetime
Globe
colleague
Jackie MacMullan
, now a senior writer for ESPN. She's authored or coauthored some of the seminal books on the NBA's golden age, including 2009's
When the Game Was Ours
with Larry Bird and Magic Johnson. And since she played Division 1 hoops for the University of New Hampshire Wildcats, Jackie Mac would be an asset if and when a pickup game broke out.
Middlebury's
Alexander Wolff
would be a natural choice, too. He's a longtime
Sports Illustrated
writer and author of the 2016 book
The Audacity of Hoop: Basketball and the Age of Obama
.
And speaking of SI writers, the captain of this little dream team would almost have to be
Jack McCallum
. After all, he wrote the book on the real Dream Team.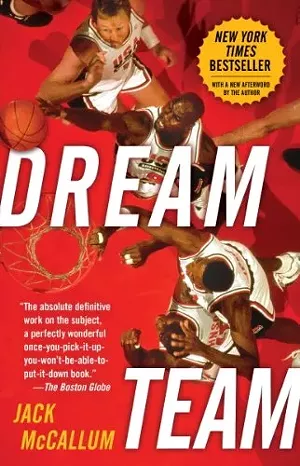 'Dream Team' by Jack McCallum
McCallum, 71, is a former SI senior writer who started at the magazine in 1981. He's the author of
Dream Team: How Michael, Magic, Larry, Charles and the Greatest Team of All Time Conquered the World and Changed the Game of Basketball Forever
, a 2012 book about the 1992 U.S. men's Olympic basketball team.
He's also the author of, among numerous other books,
:07 Seconds or Less — My Season on the Bench With the Runnin' and Gunnin' Phoenix Suns
, for which he embedded himself with the Suns for the entire 2005-06 NBA season.
Presently, McCallum is teaching a sports journalism course at Middlebury College for its winter semester, the second year in a row he's taught that class at the school. McCallum's son Jamie, also an author, is an associate professor of sociology at the college — though the sportswriter says it was actually another Middlebury prof who suggested he teach the class.
As part of that intensive course, on Wednesday, January 15, McCallum moderates 'A Night of Hall of Fame Hoops,' a panel discussion with Ryan, MacMullan and Wolff at the McCardell Bicentennial Hall at Middlebury College. (BTW, if you wanted to round out our dream team's starting five, you could include sportscaster Curt Gowdy. Each panelist, including McCallum, is a recipient of the Curt Gowdy Media Award from the Naismith Memorial Basketball Hall of Fame, hence the evening's title.)
Ahead of the event, which is is free and open to the public,
Seven Days
spoke with McCallum by phone.
SEVEN DAYS: So, that's quite a lineup you've put together.
JACK MCCALLUM: I think people in journalism are more accessible than people think. I don't know what it is, and it sounds corny, but I think it has something to do with giving back. We were so lucky to have gotten these jobs that now don't really exist. Certainly not my job. Bob's on television, so maybe he could have made it. But who knows?
But Alex is right here in Middlebury, and Bob had said he would come up. But I really needed Jackie, because I just didn't want three old white guys pontificating. So I called up Jackie and said, "It's an eight-hour round trip, and you don't get any money."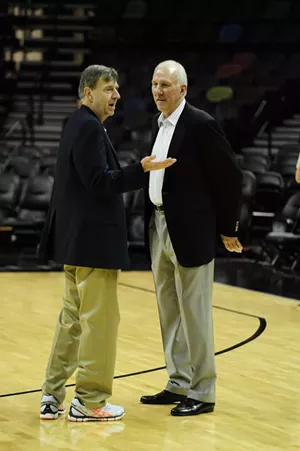 Courtesy of Jack McCallum
Jack McCallum, left, with San Antonio Spurs head coach Greg Popovich
SD: Without giving too much away, what are some of the things you'll be talking about?
JM: I think our history, how we got these jobs. The state of sports journalism. I think we'll all have something to say about that. Jackie and Bob are opinion makers; Alex and I, not so much. So they're good people to talk about this hybrid between entertainment and journalism. And I anticipate a lot of questions from the audience.
It sounds stupid, but people love to hear your top-10 players. I mean, if you suggest that Bill Russell is not in the top 10 … I don't know what Bob is saying these days, but you could have a vicious argument.
It's interesting, the difference between the top college players and the top players of all time. Christian Laettner would be on the list of the top-10 college players, but where would he be on the list of the greatest players of all time? That's a good question.
But I think it will be an intelligent crowd, and I think the state of the business of journalism will come up.
SD: On that topic, I'm fascinated by the ways that social media have changed how sports are covered. I imagine you folks might have some thoughts.
JM: I'm active on Twitter, but by the time I got on Twitter I wasn't working for anybody, so I thought I was free to offer my opinions on things.
Jackie, she stays off Twitter. So it would be interesting to ask her if it has something to do with being a woman, because it can be so vicious for women. Or does she just not like it or have the time for it?
Alex being Alex, he stays away from Twitter. Bob has 10 times more followers than I do, but he doesn't tweet that often. So I'd be interested in hearing their opinions about social media.
'When the Game Was Ours' by Larry Bird, Earvin Magic Johnson and Jackie MacMullan
SD: One thing I've been interested in is the idea that because social media has given players their own platforms, they really don't need journalists as a filter anymore. And that's restricted access, which means a book like :07 Seconds or Less would basically be impossible to write now, because players and teams don't need to invite journalists in.
JM: There is no question about that. And that's a big thing. Jackie did this great book,
When the Game Was Ours
, about Larry and Magic. Could I do
:07 Seconds
again? Could Jackie do that book? Bob wrote a bio about Larry. Alex should be the one writing more books than I am, with his prose style. But he's always done a lot of other things.
But the lack of access is a real thing. Bob will have stories about covering the Celtics in 1970s. He's got a great Dave Cowens retirement story. He dealt with all the legends of Boston more than I did. He has Red Auerbach, Bob Cousy. He's got guys that I don't have.
SD: Since I have you: I'm a lifelong Celtics fan. Can you give me a good Larry Legend anecdote?
JM: Every time I would see him, when he was the GM of the Pacers, he would always say stuff like, "Hey, you riding around with Magic?" It was always in a nice spirit, not like, "You always favored Magic." But to me it sort of reflected, almost subconsciously, the competition between them, that that's the first thing he would say to me, when everybody else would probably say I favored Bird.
I couldn't get him for the Dream Team book. The book was in galleys and I still hadn't gotten Bird for a one-on-one interview. I'd gotten everybody else: [Michael] Jordan, [Charles] Barkley, everybody. It would have been kind of disguised in the book, because I had a lot of stuff
about
Larry. But I just felt bad that I didn't have him.
So the book is in galleys and I call up his secretary, who by then had heard from me 20 times. I said, "Look, tell Larry I'm going in for an operation next week. I have prostate cancer, I'm getting my prostate out." This happened to be true. "And if I die on the table, my last thought would be that Bird blew me off for this book."
She said, "All right." So he gets on the phone: "What do you want?!" I said I couldn't do it on the phone, I had to come out to Indianapolis, I really was having this surgery.
So I went out there and he was great. He was so great that I made that the last chapter of the book. Half of that was because it was in galleys and that was the easiest way to do it. But the other half was that what he talked about really resonated with me.
This interview has been edited and condensed for length and clarity.