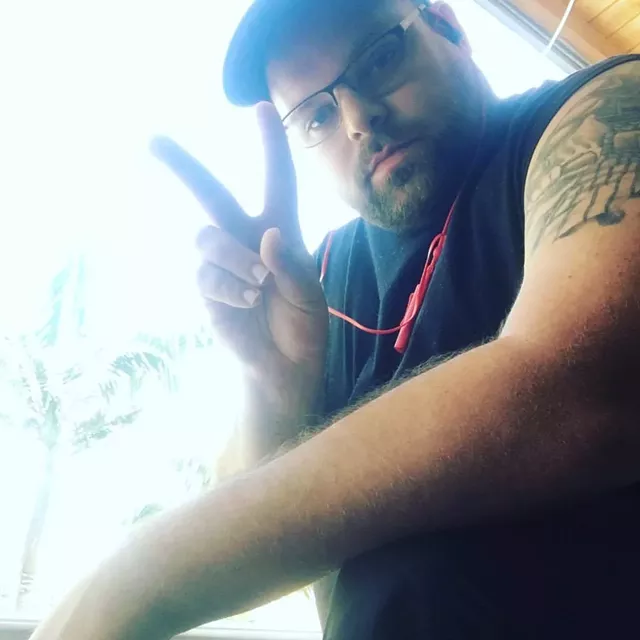 From Facebook
Kyle Hoyt
The Vermont hip-hop community was shocked and saddened to learn of the unexpected passing of longtime local promoter and event producer Kyle Hoyt. According to rapper and DJ Dakota Burr, 31-year-old Hoyt was found dead on Thursday, May 30, in his Montpelier apartment. As of this writing, no cause of death has been announced.
Hoyt, who grew up in Barre and Bolton, was an avid fan and booster of the local hip-hop scene. He made a mark producing shows as part of the ASAP crew with rapper
Colby Stiltz
and later as part of the
VT Union
, a crew that included Burr, rapper/producer Nastee, rapper Manus, the late DJ A_Dog and others.
"He just wanted to be part of the hip-hop scene, so he started putting together shows," said Burr, citing local appearances by Ja Rule, N.O.R.E. and Cassidy as Hoyt highlights. "He just kept plugging away and always tried to include us," Burr continued. "That's just how he got down."
From Facebook
Kyle Hoyt
Hoyt discovered hip-hop as a teenager and was especially drawn to the music of Tupac Shakur. He reached out to the slain rapper's father, Billy Garland, while Garland was in jail and began a written correspondence with him.
"That just spurred his love for hip-hop even more," said Hoyt's sister, Tina Hoyt.
"He was selfless and funny," recalled Tina. "When you saw him, you smiled because he had this charisma about him. You just fell in love with him immediately. He was a gentle giant."
Hoyt was also an intellectual, according to his sister.
"He was smart and a wicked good writer," said Tina. "He was talented in many, many ways."
Hoyt worked as a mental health technician at Central Vermont Medical Center and was on track to complete a degree in psychology at Goddard College in August. He was also a deeply spiritual person and devoted student of shamanism, according to Tina.
"He got really into that lifestyle," she said.
A celebration of Hoyt's life is being planned for later in the month. Details will be announced at a future date.
Correction June 4, 2019: An earlier version of this post misstated the date Hoyt was found.