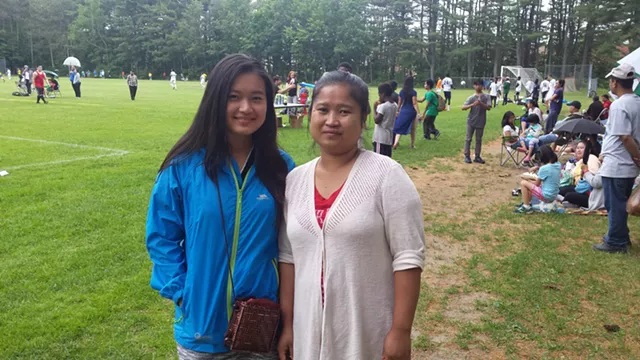 Kymelya Sari
Interpreter Poe Poh (left) and Thaw Theet at Leddy Park in Burlington
For the last seven years, Thaw Theet has always attended local festivities to commemorate World Refugee Day, which is observed across the world on June 20.
"I came here as a refugee," said the South Burlington resident. "Even though I am now a U.S. citizen, I will never forget where I came from." Though Theet understands English, she's shy about conversing in the language and chose to speak through an interpreter instead.
Theet, an ethnic-Karen from Myanmar, isn't alone in wanting to honor her history. Last Saturday, upward of 300 people — refugees, former refugees, social service providers and community partners — gathered at Burlington's Leddy Park to celebrate World Refugee Day.
"It's a happy day for me," said Theet, 33.
World Refugee Day celebrations "advocate and create visibility around refugee populations and the refugee crisis in general," said Kelly Maxwell, an
AmeriCorps
volunteer with the
Vermont Refugee Resettlement Program
, a field office of the
U.S. Committee for Refugees and Immigrants
.
The day centered on sporting events because "sports are just a really big part of the way that the communities we work with enjoy themselves," said Maxwell.
The
Green Mountain Bhutanese Organization
and the Making Change in Our Community youth group organized the volleyball and soccer tournaments, respectively. The
Vermont Employment Agency
helped to transport attendees to the park, Maxwell added.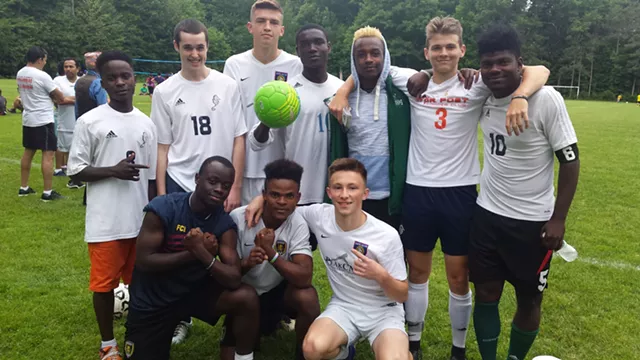 Kymelya Sari
Making Change in our Community team
For Sheelar Moo and Tar Dah, the day provided them with an opportunity to honor and celebrate different cultures. Like Theet, both ethnic-Karen women make it a point to participate in World Refugee Day events every year. Moo, 19, has another reason to celebrate. She recently graduated from
Vermont Technical College
and plans to pursue a bachelor of science in nursing and, eventually, a master's degree.
As the rhetoric surrounding immigration and refugee resettlement continues under the current administration, Maxwell hoped the festivities could provide a "breath of fresh air" for her colleagues. "It's been a very stressful year," she admitted.
Across the country, the number of refugees being resettled in the U.S. has plummeted. The most recent report from the
Department of State's Bureau of Population, Refugees, and Migration
shows that 14,331 refugees were admitted into the U.S. between last October and May.
"We are nationally at about 30 percent of what we were planning for the year," said VRRP/USCRI director Amila Merdzanovic.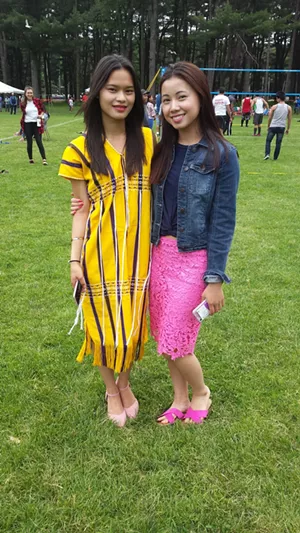 Kymelya Sari
Tar Dah (left) and Sheelar Moo
In May and June, the Colchester-based agency resettled 15 people in Vermont. An additional 25 individuals are expected to arrive next month. In previous years, Merdzanovic said she and her colleagues welcomed between 50 and 70 people each month, from May through September.
"Given the circumstances, 25 is really good," said Merdzanovic. The agency closed its second office in Rutland at the end of April after the refugee resettlement program in the city was zeroed out.
Refugees already in Vermont who have petitioned for their family members to join them are also facing delays, Merdzanovic noted. The affected groups are those from Somalia, Iraq and Syria, she added.
But Merdzanovic, a former Bosnian refugee, is optimistic that "Vermont will welcome refugees, even if it's small numbers, for the time being."