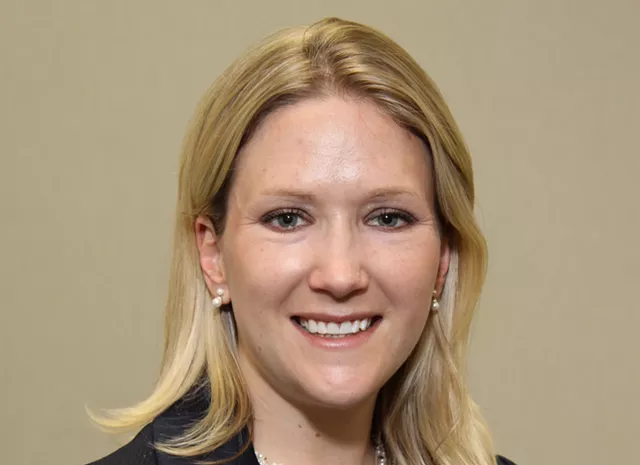 Courtesy of the Flynn Center
Anna Maria Gewirtz
The Flynn Center for the Performing Arts
has a new leader at the helm. Anna Marie Gewirtz, recent acting president and CEO at State Theatre New Jersey, brings to Burlington two decades of experience in Garden State arts and culture.
Gewirtz replaces outgoing executive director and CEO John Killacky, who
announced in September
that he would be leaving the Flynn after eight years. In April, Killacky, who lives in South Burlington, declared his candidacy for the Vermont House of Representatives.
"The search committee is very excited to have Anna Marie as our new executive director for the Flynn," said Staige Davis, Flynn Center board vice-chair, who also chaired the search committee. "Her enthusiasm, qualifications, and character make her a great fit for the Flynn and a worthy successor to John Killacky."
Gewirtz has big shoes to fill. Under Killacky's leadership, the Flynn Center grew into an arts and cultural giant with a $7.7 million operating budget. The Flynn now works with 75 human and social service agencies to provide discounted tickets for their clients; hosts 38,000 students who attend student matinees, 7,300 of whom attend free; and provides $30,000 in scholarships to classes and camps.
In a press statement, Killacky described Gewirtz as "the right person for us at the right time." At State Theatre, Gewirtz managed a 1,850-seat historic venue and was responsible for leading teams that generated more than $10 million in revenue per year, including more than $3 million annually in contributions, according to a press release from Kevin Titterton, director of marketing and communications. Since joining State Theatre in February 2013, Gewirtz and her staff increased annual contributed income by 45 percent and raised more than $7.5 million for capital improvements.

"I'm thrilled to be joining the dedicated staff and board to help further the mission of the Flynn Center," Gewirtz said in the press statement. "For years, I have admired the Flynn's wide-ranging artistic programming and its wonderful arts education and outreach. I'm excited for the opportunity to lead this celebrated organization and build on the Flynn's remarkable legacy of providing diverse and engaging performing arts experiences to every member of the community."