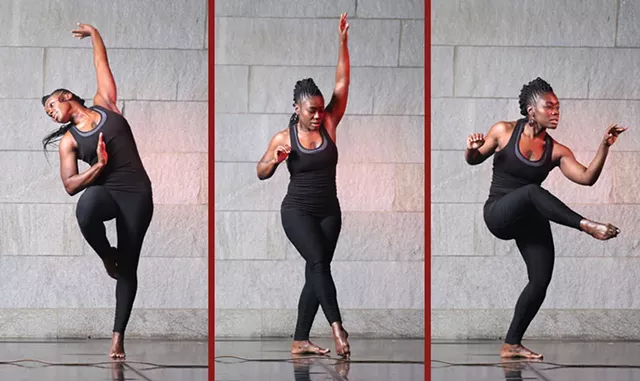 File: Matthew Thorsen
Christal Brown
Fueled by a
$350,000 creative placemaking grant
received last December, Charlotte's
Clemmons Family Farm
continues toward its goal of becoming a major African American and African diasporic cultural center in Vermont. In one of several grant-funded positions now officialized, Middlebury dancer and choreographer
Christal Brown
has been appointed as director of visual and performing arts at the farm.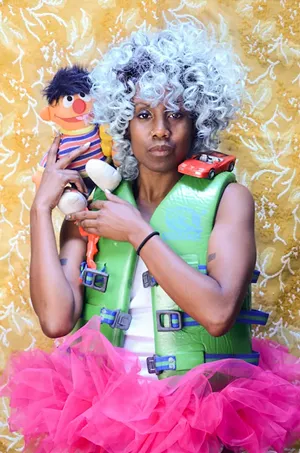 Courtesy of Elsewhere Museum
Ayo Janeen Jackson
"She's extraordinary," said CFF executive director Lydia Clemmons of Brown. Clemmons, who first reached out to Brown after reading
Seven Days' March 22, 2017, cover story
, selected the dancer for her "intellectual prowess" and strategic thinking, in addition to her artistic and professional experience.
Clemmons hopes that Brown will help infuse CFF and Vermont communities with the energy of emerging artists.
"[Christal] knows so many young up-and-coming artists — she's taught many of them," Clemmons said.
"Right now we're envisioning maybe a monthly or bimonthly artist residency space," Brown told
Seven Days
. A native of North Carolina, Brown, the 39-year-old is the founder of
INSPIRIT
and chair of the dance department at Middlebury College. As such, cultural programming at CFF will likely lean towards the movement oriented.
Brown explained that CFF artist residencies will incorporate elements from two existing models: for performing artists, the
DANCE NOW Silo Guest Artist Residency
at Pennsylvania's Kirkland Farm; and for visual artists, Greensboro's
Elsewhere Museum
. Brown hopes that preexisting and found materials from the farm's 148-acre, seven-building campus will become part of artist work. She envisions the development of a walking path through outdoor installations.
The farm's pilot residency will take place beginning in May with Ayo Janeen Jackson, a dancer, choreographer and interdisciplinary artist currently completing her MFA at the School of the Art Institute of Chicago.
Later in the summer, CFF will host Ricarrdo Valentine and Orlando Zane Hunter Jr., founders of
Brother(hood) Dance!
The duo, according to their website, seeks "to inform its audiences on the socio-political and environmental injustices from a global perspective, bringing clarity to the same-gender-loving African-American experience in the 21st century. "
Correction, April 17, 2018: An earlier version of this story misstated the location of the Elsewhere Museum, which is in Greensboro, NC.