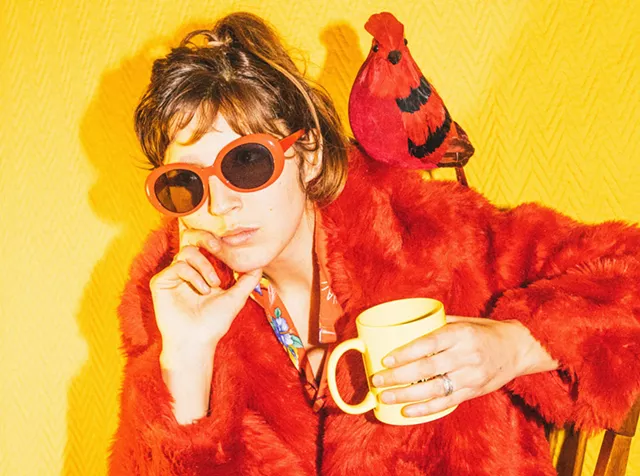 Courtesy of Caroline Rose
Caroline Rose
The wait is over: You can finally listen to former Burlington singer-songwriter
Caroline Rose
's long-awaited sophomore album,
Loner
, in full. National Public Radio
offers a first listen
to the new record, which marks a stylistic shift from Rose's folksy beginnings to her current pop-rock sound. The release follows of a string of singles and music videos, as well as high-profile coverage from outlets such as
Consequence of Sound
,
Stereogum
and
Noisey
.
The Brooklyn-based artist offered a candid look inside her new sound in a
January interview
with
Rookie Magazine
.
"I've become more interested in dismantling my ego," said Rose. "The whole idea of being obsessed with being taken seriously ... I've really tried hard to dismantle that. People are going to think whatever they want to, and I'd rather just be fun, and have fun."
Rose's new, '60s garage-pop-infused sound is bubbly and razor-sharp. And she manages to lambaste consumerism and sexism while simultaneously keeping things danceable and fun. That newfound sense of freedom and giddiness is exemplified in the hilarious video for "Soul No. 5." Watch below.
Loner
drops on Friday, February 23. Rose returns to Vermont on Saturday, April 7, at the Higher Ground Showcase Lounge in South Burlington, with support from local singer-songwriter
Henry Jamison
.