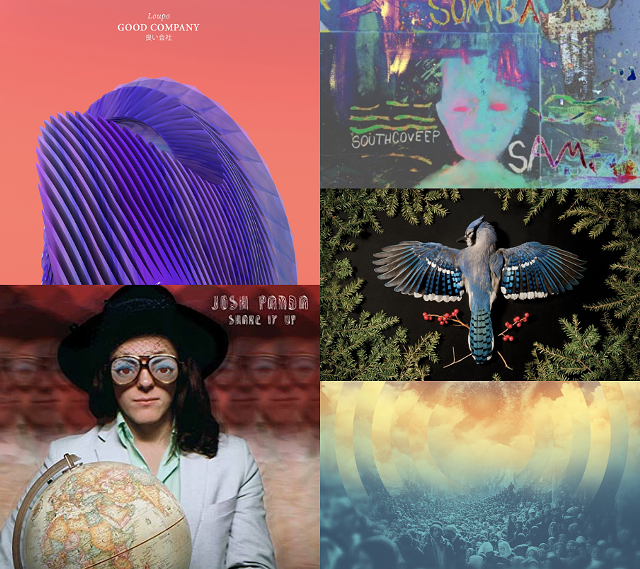 Earlier this week
, we revisited some of the best Vermont singles of 2017 — no easy task when you have world-class talent dropping records left and right. The endeavor was so daunting, in fact, that we needed to break in to two parts. Check out the exciting conclusion, below.
Josh Panda
,
"We've Come Too Far"
Previously known for straddling the line between Americana and soul, Josh Panda
revealed
a bulked up soul-rock sound on his third LP,
Shake It Up
. "We've Come Too Far" is an uplifting track fit with horns, punchy snares and warm keyboard tones. And because some things never change, the cut also shows off Panda's jaw-dropping vocal range.
Swale
,
"Felon"
The longstanding rock quartet delivered once again on their
nuanced masterwork
,
There's No One Here
. "Felon" — a song that seems to search for contentment even in the bleakest moments of life — recalls the glory days of guitar-driven '90s alt-rock.
Loupo
feat. Stephanie Heaghney and Max Bronstein, "Letters"
Hip-hop/R&B producer Loupo was one of the year's breakout stars with his
groove-filled album
Good Company
. Singer
Stephanie Heaghney
's layered, cascading harmonies simmer and melt over the producer's tightly composed beats.
Sam & Somba
,
"OTW"
Twenty-year-old rapper Sam Paulino and 18-year-old producer Somba (Caleb Hoh)
unceremoniously dropped the mic
with their astounding debut EP,
The South Cove
. "OTW" is a syrupy booty call in which Paulino flits between lounge-y singing and sizzling freestyling.
Barika
feat.
Kat Wright
,
"There For You"
Self-described "polyrhythmic ethereal dub-scape" band Barika continue to fuse West African influences with psychedelia on their third album,
When the Time Comes
. "There For You" is a meandering, ascendent anthem that features the mind-bending talents of vocalist Kat Wright.