Bad Luck Goods
Mary, Mary Patch
The
recreational use of cannabis
is yet to be fully legalized in the great state of Vermont. But plenty of locals still partake, including a growing number of medical cannabis users who do so legally. And that's to say nothing of
industrial hemp — that's cannabis low in THC — which is increasingly harvested
for its cannabidiol, aka CBD. CBD is extracted in oil and added to lotions, salves, chocolates and oil-based pills of all sorts. It's an easy, plant-based way to mellow out after a long day — especially before the parade of anxiety-inducing holiday parties and family
events .
With that in mind, we've put together a little gift list of seven CBD and THC-related goodies for you and your loved ones this year.
"Bob's Burgers" Ceramic Pipe
Bob's Burgers
." Make her day by presenting her with
Louise's Pipe by Baked in Vermont
. An illustration of BB's Louise Belcher graces this hand-thrown ceramic piece along with a quote that captures her ethos. The company also makes versions featuring show favorites Bob, Linda, Eugene and Tina. Oh, and there's one with a "happy unicorn." And a full-on, circular burger pipe. $65 at
Baked in Vermont's online store
.
Embroidered Mary Jane Patch
"Mary, Mary" — by Vermont-based Bad Luck Goods
can be sewn to your cuz's favorite denim jacket. Or, as suggested in this photo from the artist, over both nipples on a shirt. $30 at Bad Luck Goods on Big Cartel.
Locking Bag for Weed Storage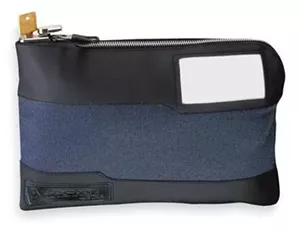 Dion's Locksmith
Locking bag
Your mom just got her medical marijuana card, but she still needs one thing if she's going to pick up at the dispensary. According to state law, if you're a medical marijuana patient in the state of Vermont you need to have your weed locked in a box, or another vessel, in your car when you transport it. Grab a handy fabric bag with a locking mechanism in the zipper so that mom won't have to lug around a clunky box when she heads to the dispensary. $29.99 at
Dion's Locksmith
in Burlington.
High Strength Cannabidiol Oil
Upstate Elevator Supply Company's Full Spectrum CBD MCT Oil
is no joke. MCT is a derivative of coconut oil, and according to the company, it serves as a superior delivery mechanism for CBD. Of all the company's products, which include tinctures and coconut-oil based capsules and salves, this stuff is the strongest. One dropper yields about 40 milligrams of CBD. $79.99 at
Green State Gardener
in Burlington
CBD Dog Treats
li'l
guy there ever was, but his age is starting to show. Slip his mom a bag of these
CannaNatural Biscuits from the Healthy Hemp Pet Company
. They're sure to make Sparky's tail wag, and the two milligrams of CBD in every treat just might help ease his aching joints. $29.99 per four-ounce bag at
Pet Food Warehouse
in South Burlington and Shelburne.
CBD-Infused Truffles
Courtesy of Monarch & the Milkweed
CBD-infused truffles
Does your S.O. like chocolate? Are they also stressed? Well, these quarter-sized CBD-infused truffles are just the thing they need. The delectable treats by
Monarch & the Milkweed
come in a few flavors, including chocolate mint,
pumpkin
and strawberry with white chocolate. Inside a perfect chocolate shell, a liquid fondant center serves of precisely 20 milligrams of cannabidiol. Heck, it doesn't even matter where your stress levels are — these are just plain delicious. It's a good thing they cost a pretty penny, otherwise, you'd never stop eating them. $10 at Monarch and the Milkweed and
Maglianero
in Burlington.
Topical CBD Salve

Green Mountain CBD
Edible CBD Salve
Your aunt is an avid gardener. But this summer her arthritis flared up hardcore. Her hands still ache, especially in the cold, but this
cannabidiol salve by Green Mountain CBD
should calm the inflammation. It's technically edible — just CBD extracted in coconut oil — but you can also apply it to sore hands or stiff jaws. Plus, it's made here in Vermont. $30 at
City Market
.