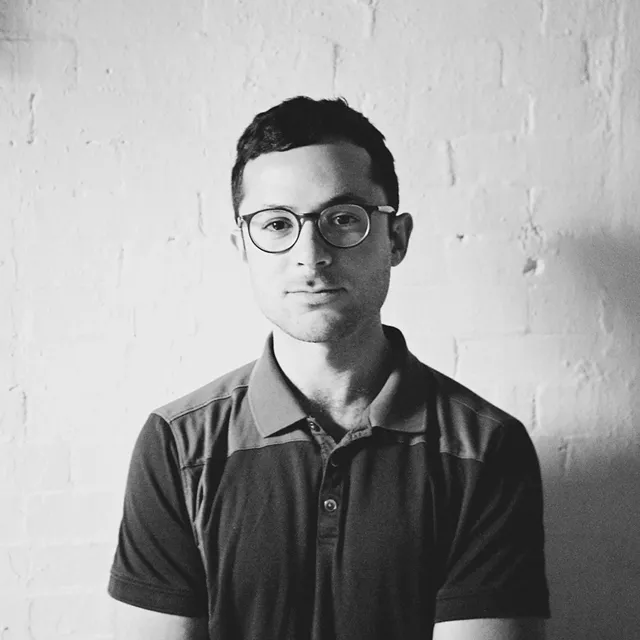 Courtesy of Armando Veve
Armando Veve
Armando Veve
's meticulous graphite drawings combine objects from everyday life in surreal, whimsical and often thought-provoking ways. His work elicits a sense of wonder, a quality for which the South Burlington High School grad has lately been receiving a lot of attention. Most notably,
Forbes
has included him on the 2018 edition of the its annual
30 Under 30: Art & Style
list.
The 28-year-old is in good company. This year's list includes noteworthy up-and-comers from a variety of industries in the creative sector, such as 25-year-old model Karlie Kloss, bong-loving Grey Space Art gallery founder Benjamin Milstein, 22, and 27-year-old artist Bunny Rogers, to name a few.
Armando Veve
Graphite illustration commissioned by Icon10 The Illustration Conference.
"Making the Forbes 30 Under 30 List is definitely a career milestone for me," Veve writes in an email to
Seven Days
. "I was the only illustrator selected, too, which is a huge honor," he adds. "I am grateful for this opportunity to share my work with a global audience, but I remind myself that it's not the recognition that will keep this going — it's putting in the hard work."
Veve, a graduate of the Rhode Island School of Design, currently lives and works in Philadelphia. Numerous publications have commissioned his intricate illustrations, including the
New Yorker
,
Conde Nast Traveller
,
Lucky Peach
magazine, McSweeney's Publishing and many others. His work graced the cover of the January 2017 issue of
Poetry
magazine, kicking off what has been a remarkable year for the illustrator.
As Veve puts it, "There has been a lot of excitement recently."
For example, One Club for Creativity in New York City named Veve an
ADC Young Gun
for 2017. In February, he was honored with two gold medals from the
Society of Illustrators
in New York City.
Veve also exhibits his work in gallery settings. He notes his recent inclusion in a show at the Jonathan Levine Gallery in NYC as a particularly fortunate event. The gallery's large following, he says, significantly helped increase his visibility .
As for what's next, Veve hints at an array of upcoming projects.
"I enjoy juggling a range of works, from fast-paced editorial assignments to longer-term drawings," he writes. "It keeps things dynamic and helps me to revisit a work in progress with fresh eyes."