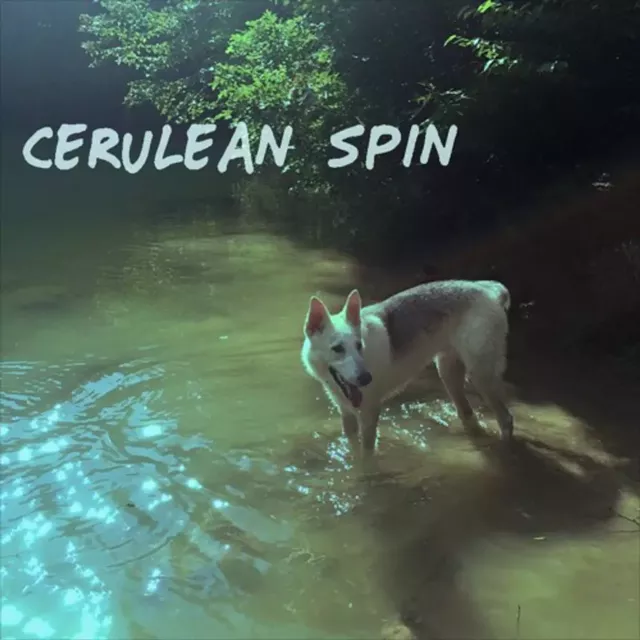 Taylor Kracher
Lean.Tee, 'Cerulean Spin'
When the temperature drops and my broke self feel nervous about cranking the thermostat, my bed becomes a down blanket oasis. Maybe that explains why I deeply enjoy seeing the tag "bedroom" as a musical genre. The concept of an artist escaping into their imagination, safely within their sleep nook speaks to my sun in Pisces. There's often an audible intimacy in the softness that the bedroom environment inspires.
Taylor Kracher recorded his debut EP,
Cerulean Spin,
as
Lean.Tee
in his bedroom, during the first summer he spent in Vermont. Kracher is a self-declared "trial and error" producer; he plays to his own loops and filters layers of rain and birdsong. And, yeah, it all sounds kinda dreamy.
With
Cerulean Spin
, Kracher wanted to communicate his perspective of living with a sense of "bleak optimism that combats futility." He explained via email to
Seven Days
that this process for this EP was almost all self-sampling. "I would record an improvised session on the keys, find something I liked, loop, add a beat and textures," he wrote. "In this way, this tape is essentially a horror vauci collage featuring a ton of ideas that an excited dog wanted to squish into a debut."
Cerulean Spin
opens with "the rains," an instrumental intro. Warm, echoey piano chords and a synth arpeggio float out of a vintage audio sample. The sampled voice seems to be part of a public service announcement, connecting suburban sprawl with habitat loss and environmental damage. A lazy beat with a low pitched kick, crunchy snare and wet hi-hat enters. The beat layers up in a polyphonic swing, a guitar phrase winds through a sample of falling rain. Someone: Put this on a YouTube "
24-hour Study Beats
" playlist, please.
"Humidity" is more tightly formed. The track is a downtempo, piano pop ballad with a blend of influences shared by the likes of Homeshake and
Ricewine
. Kracher sings, "I awoke this morning / a little more broke in my bed, askew." The phrase is damn relatable, his vocal delivery is suave and sincere.
"Breakfast Reservations" slows the EP's pace to a mellow sway. The song has this neat combination of late 1950s doo-wop/slow dance charm and '90s indie reminiscent of Yo La Tengo and Stereolab. "Slow Wake" is a hip-hop instrumental interlude over a background of avian field recordings.
The exit track "High Dive" is the sparkly heart-melter of the EP. The song features stellar guest vocals by Ashley Claude and leans into a new soul/R&B rhythm. Watery piano chords progress with a posh,
Jamie Issac
-style tenderness. The composition is dynamic and complex — impressive for a "trial and error" producer. The whole piece flows with relaxing ease, definitely a jam for your cuffing season, home-cooked dinner date playlist.
Download
Cerulean Spin
via
Bandcamp
.