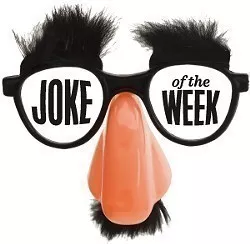 It's Monday, which means it's time for your weekly dose of locavore levity: the Joke of the Week! This week's joke comes from Middlebury's Pierre Vachon. Take it away, Pierre…
Airbnb worries me. Especially the ones where the person rents a room and the owner is still in the house. People always say the Airbnb hosts are checked and vetted by peers. You know who else gets cleared by neighbors? Serial killers!
Whenever they catch a serial killer, every neighbor says, " I would never guess he did that … he was always so nice."
So, I'm afraid at some point an Airbnb will have a Pierre-skin rug because the crazy cat lady neighbor thought the smell of fertilizer was normal in a house.
About That Joke
Says Vachon: I have seen creepy Airbnb stories. That's really it.
Meet the Comedian, Pierre Vachon
Courtesy of Pierre Vachon
Pierre Vachon
Pierre Vachon is a standup comic/body piercer/pro wrestler based in Middlebury. He is the founder of the Vermont Comedy Outlaws, with whom he produces and performs in shows monthly.

See Him Live
Vachon hosts Movie Roast! at the Marquis Theatre & Southwest Café in Middlebury on Saturday, October 21.
Think you can do better?
We're always looking for jokes from local comedians. We publish one joke each week, and you can read through previous ones
here
.