Courtesy of Mamava & Solidarity of Unbridled Labour
"Mamas of Invention" designs by Mamava & Solidarity of Unbridled Labour
Throughout history, few things have been able to turn heads and captivate attention as much as breasts. A current installation of banners hanging above
Maglianero
coffee shop at 47 Maple Street in Burlington harnesses the power of the secondary sexual feature in a graphic attempt to bring attention to breasts' evolutionary function: feeding babies.
The six banners, which will remain up through September 9, represent the collaboration of Burlington breastfeeding advocacy company
Mamava
and design firm
Solidarity of Unbridled Labour
.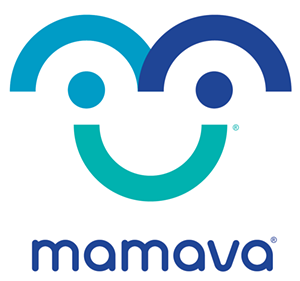 "It's kind of a masculine building inside and out," said Mamava cofounder Sascha Mayer. "The fact that we could feminize it with art was an awesome opportunity."
Mamava's relationship with Solidarity (formerly JDK Design) dates back to the company's inception: Mayer and cofounder Christine Dodson launched their startup in 2013 while working at the design firm. Solidarity director Michael Jager is an owner and board member of Mamava — a "Mamava papa," as Mayer and Dodson call him. Both company's offices are housed in the 47 Maple Street building, which is owned by Jager with wife and business partner Giovanna Di Paola.
Significantly, the banners' debut coincides not only with the end of August, which is National Breastfeeding Month, but with the 25th annual
South End Art Hop
, which runs Friday through Sunday, September 8 through 10.
Jager produced the final designs; the bold-line breasts certainly do resemble the shape of bunting, particularly as they line up with the building's sets of double windows. The simple evocation matches that of Mamava's "happy breast" logo, a collaborative design by Dodson, Jager and Mayer. The background colors of the banners represent a variety of skin tones: "We wanted there to be a multicultural feeling," explained Mayer.
The design may be particularly familiar to younger, social media savvy women; boob T-shirts of many varieties (
here's an example
) are a trending item offered by a multitude of companies — some with distinctly feminist missions, others not so much. And the sliver of the design's areola doubles as a crescent moon, another visual and cultural motif surging of late.
None of this is by accident. "Mamava is really speaking to a millennial audience," Mayer said, noting their intent to to create "Instagrammable moments."
Mamava's primary products are "nursing pods," breastfeeding stations that the company places in locations such as airports, hospitals and arenas — for example, the pod at Burlington International Airport. One challenge the company faces is that the users of its pods (nursing mothers) are not the buyers (facility managers). Therefore demonstrating their desirability through social media is especially significant.
Maglianero barista Katherine O'Brien, 18, offered that she thinks the design is "a very tasteful composition."
"This is our way of reminding not just Burlington but the country that we're here doing this," said Dodson. Mayer added that she hopes this visual gesture will promote "a conversation that helps with the normalization and celebration of breastfeeding."
Across the street, neighboring ad agency
KSV
briefly joined that conversation: A handmade poster appeared in its windows featuring a baby with a "Feed me!" speech bubble. It has since been removed.
(Update: Additional info about Mamava was added to this post after publication.)