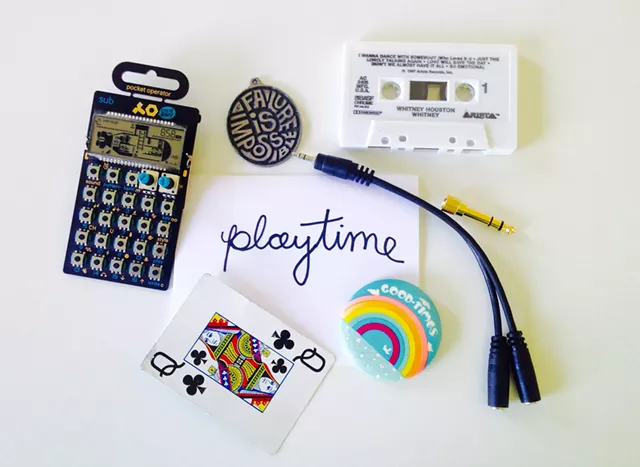 Hey, pals. Welcome back to my virtual couch. This week, let's check in with
Tuned In
, a new social activism organization calling for a shift in the power dynamic of the Vermont music industry.
Around the country, thousands of marginalized folks in arts communities are utilizing the theoretical framework of intersectionality to strengthen their voices in opposition to industries that are historically dominated by men. Scholar
bell hooks
refers to this institutional inequality as the "neocolonial, white supremacist, capitalist patriarchy" — a term likely to ignite the spiciest of online feuds if posted on one's timeline.
Worldwide, groups and projects such as
Discwoman
and
Female Pressure
have set a forest fire in the music scene, fostering empowerment with technology, networking and education free from discrimination. Locally, DIY booking collective
Friends + Family
has prioritized marginalized folks when organizing events — for example, the showcase F+F curated for the Waking Windows music festival in May was especially female-heavy.
In Burlington, Tuned In is emerging as a new organization specifically geared towards musicians looking to promote intersectional feminism. Founded by Katy Hellman, keyboardist and vocalist for indie rock band
Karavan
, the collective was created as a networking group for women and LGBTQ+ and is working toward creating gender equality in Vermont music. The group has had several meetings, most recently at Maglianero and Muddy Waters. It operates out of a public Facebook group and constantly welcomes new members.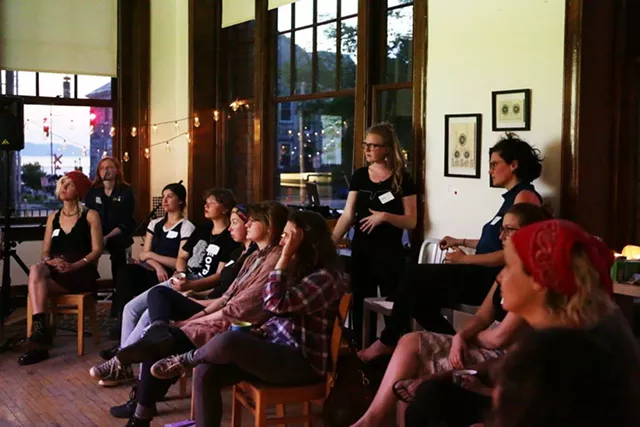 Eliza du Pont
Tuned-In meeting in full swing
Online, members post relevant articles, local job opportunities and bulletins about upcoming meetings. Public gatherings have averaged around 20 participants. For efficiency, the group organizes a number of specific projects to allow members to specialize in areas of particular interest.
One of these specialized teams is the Safer Spaces Project. SSP began as an investigation into existing city and venue-specific policies as they relate to creating alternative spaces. The group plans to use this research to educate local bars and music venues about practices that potentially increase the safety of women and LGBTQ+ musicians.
Tuned In recently published a proposal of action for prospective members. It's available as a PDF download via TI's Facebook page — or at the bottom of this post. The document outlines the group's mission statement as "an intersectional-feminist collective dedicated to fostering safe and inclusive spaces and empowering marginalized voices within the Burlington music community."
The group states that it derives its concepts from shared personal experiences as "non-straight-white-male" musicians navigating a male-dominated music industry. TI's directives include, among other things, addressing the challenges of inaccessibility, unsafe performance spaces and finding platforms for exposure. By working on these issues holistically, the collective's objective is to "shift power and resources to generate collective abundance."
Beyond organizing, Tuned In also hosts coffeehouse-style performances and jam sessions for members to gain recognition — and find potential bandmates.
Julia Caesar
, the first band to form out of Tuned In, took the stage at ArtsRiot in Burlington on Wednesday, June 21. It featured TI members Hellman, Megan Rice, Liz Stafford and Steven LeBel.
For more on Tuned In, check out their
Facebook page
.
See related PDF