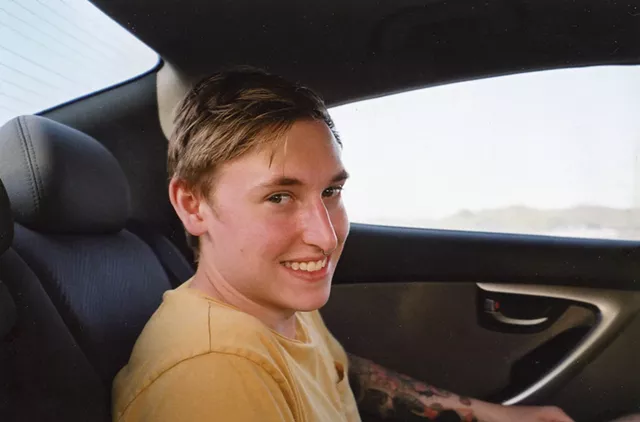 Courtesy of Jon Testa
Jon Testa
In case you missed our first installation of
Style Points
last week, here's another chance to dig into the Vermont fashion scene. We're back with another local designer killing it in an international market.
Mean Folk
is an international brand developed by South Burlington resident
Jon Testa
. Through his minimalist website and a slew of retailers around the world, the 25-year-old graphic designer sells sardonic pins, patches,
hats
and shirts. And it's a full-time job.
Testa's target audience is pin- and patch-obsessed factions of the hipster set, and it seems that he's reaching them. The New Jersey native has 33,200 followers on Instagram. Cynical slogans such as "You Gave Me an Ulcer" and "No Gods" — a riff on the early
20th century
anarchist and labor slogan, "No Gods, No Masters" — adorn sweatshirts and tees. The ambiguous tagline, "No Snakes," appears on a short-brimmed cap.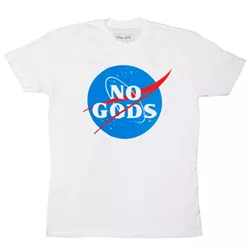 Testa began developing the idea for the Mean Folk brand shortly after earning a degree in graphic design from
Champlain College
in 2013. He was working a variety of short-term design gigs, then landed a full-time job as a designer with Burlington ad agency
KSV
. Testa worked
there for
a year and a half until Mean Folk took off.
"I started getting serious about it because I started getting an influx of orders," he says. "People started reaching out from
Condé Nast
and
Interview Magazine
, people who organize clothing options for celebrities."
How did they find him? Testa says
Instagram
has been his primary means of marketing.
Seven Days
chatted with the young designer to hear more about how he got to this point, was ripped off by corporate giants and collaborated with his idols.
SEVEN DAYS: How did you get started with Mean Folk, and how has your process changed?
JON TESTA: I was working nine hours a day at KSV, then packing orders for five hours when I got home. I was writing all the addresses by hand. Now, I have online postage and print the labels and drop them off at the post office. I'm on a first-name basis with everyone who works [there].

SD: What informs your aesthetic? Where do you find inspiration?
JT: I just make stuff I like and hope other people like it, too. A lot of the stuff I make is pretty sarcastic. I started out by doing all the designs myself. But now I'm at a point where I can hire people to do some of the work.
For the newest line, I hired a tattoo artist, Thomas Hooper. My friend, [tattoo artist] Keenan Bouchard, works for him [in Texas]. Keenan did the logo and a bunch of pins and patches for [Mean Folk], too.
Monika Rivard
Photo from the lookbook for Mean Folk's collaboration with Thomas Hooper
SD: Where do you manufacture your designs?
JT: I started out using
PinSource
in Williston. They manufacture everything overseas. So I started to transition about a year ago. It's incredibly hard to find a good U.S. manufacturer for embroidery or pins. Most people are middlemen for overseas factories.
But then I met my manufacturer in Oregon, and I haven't used anyone since. He [also has] a brand really similar to Mean Folk,
MetaDope
. I wanted everything U.S.-made, but not for super-patriotic reasons — it's just easier to deal with. Some [overseas] manufacturers will offer your design to anyone once you make it in their factory.
SD: Have people ripped off
your designs?
JT: Pretty constantly for the past two years. Zara — one of their [sister companies], Bershka — they basically went on the Instagram #patchgame and #pingame and copied designs [from multiple independent designers, including Mean Folk.] That's just a guess about how they did it.
I met some really great lawyers out of the Zara thing.
Adam J. Kurtz
organized a class action lawsuit and found lawyers in California who would work on contingency, so they wouldn't get paid until we won. I've worked with them ever since because it hasn't stopped. I also got ripped off by Urban Outfitters while I was working with Urban Outfitters. But I had enough contacts in the creative department that I was able to get it taken down in a day.
SD: So how do you approach marketing?
JT: I don't do shit. I'm winging it. Social media has been a huge part of that. I don't have a marketing budget, and I don't use any programs or bots to get followers.
I owe a lot to this dude in New Zealand who runs the account
@patchgame
. He's a huge account, and we started around the same time, so we kind of became friends. I'd ship him a new patch every time one came out and he'd post it and I'd get 100 new followers. I've also sometimes sent things to influencers, [social media personalities] with thousands of followers.
SD: Where do the slogans come from? No Gods? You Gave Me an Ulcer? No Snakes?
JT: It's just shit I say or I hear other people say. It's either relatable, or it will make people laugh. The last thing I want is to be taken super seriously because a lot of what I do has dark undertones. It should make you laugh.
"No Snakes" just references a snake, like a shady person. But I've had older women at the farmers market come up to me and say, "I like this hat because I don't like snakes!" It's also apparently a
skate term
.
SD: Where can people find your work? Just online, or in stores? I know I've seen your work in Battery Street Jeans in Burlington.
JT: I have a lot of stockists. A bunch in the U.S., Seattle, Baltimore, California, Oregon, Connecticut. Then Australia, Canada, Italy, and Germany. For a while I was cold calling stores, sending form emails. But now, most of the time they find me through the contact form on my website or Instagram.
SD: What are some of the collaborations you've been most excited about?
JT:
Jeremy Fish
, a really awesome illustrator from San Francisco. I found out about his work while I was in high school, I even have one of his pieces tattooed on me. I reached out and we worked on a couple of things together. That was pretty surreal, working with someone I've looked up to since I started.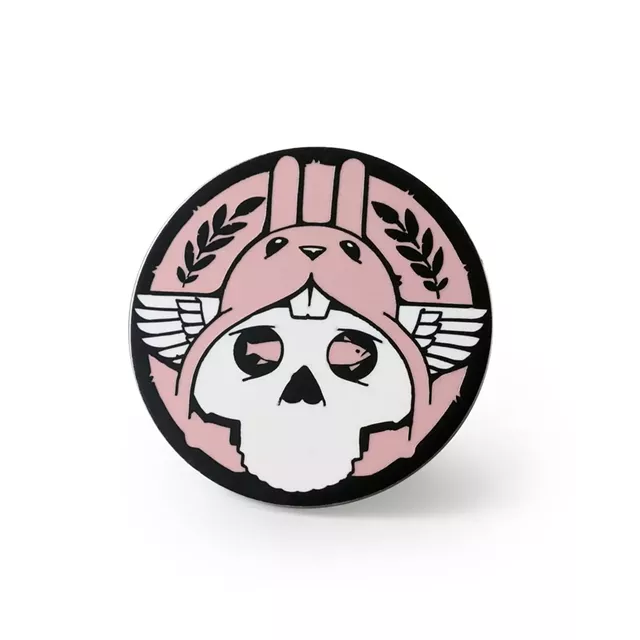 Mean Folk
Jeremy Fish Pin
Correction, May 27, 2017: An earlier version of this story misstated the location of the @patchgame account owner. He is located in New Zealand.