Ezra Sports Drink
.
When I'm handed a slip of torn receipt paper with a SoundCloud name scrawled on it, I'm reminded of "
The Road Not Taken
" by Robert Frost. SoundCloud is a digital forest, etched with trails, annotated by views. Before listening, and traveling down your chosen digital road, it's hard to know exactly what the listen will feel like. Following your intuition and pressing play on a track less travelled can let you in on a rare discovery.
This was the experience I had when Burlington's Ezra Ouellette slipped me such a note about his project,
Ezra Sports Drink
. I found ethereal house, wavy 808 headphone beats and a stash of super adorable illustrations.
My favorite selection is "M I L K Y." It's a pretty little cloud of a lo-fi house track with notes of Japanese new-age production and Montréal late-night house in the realm of
1080p
. I would listen to this while walking down Church Street at midnight in a fine mist of rain to get in a last dance at the club.
One of my favorite aspects of being a quote-unquote millenial is that my peers are so creative and equipped with tools, that they do things like compose theme songs for their lives. Ouellette's description for "Fungus" is "sounds fit for chewing bubblegum with a gorgeous gal watching blue lizards scuttle towards your favorite mountain or tropical resort. Best listened to while enjoying gatorade on ice playing one of the gamecube Pokémon games … I mean, duh." Listen if you like being young, having fun, using your imagination and
Lunice
.
Most often when I hear a SoundCloud trap-style 808 sequence in 2017 my reaction is "plsssss noooooo." So I was really surprised to find myself feeling good about "The Orb" and its thick beat structured around an FKA Twigs vocal sample. The track is a nice blend of eccentric and effortless.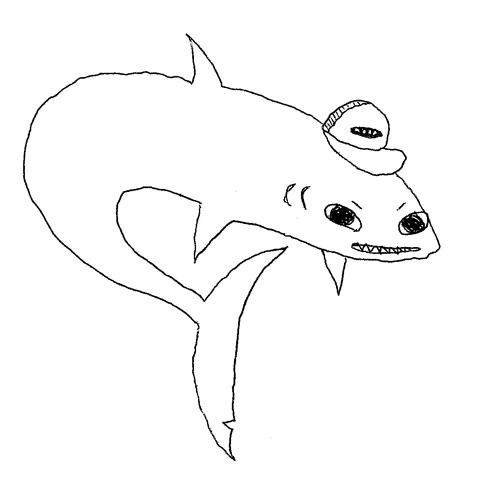 Did I mention you should also look at his
illustrations
? More please! I'm looking forward to watching this beatmaker/illustrator grow.