It's Monday, which means it's time for your weekly dose of locavore levity: the Joke of the Week! This week's joke comes from Bridgewater's Collen Doyle. Take it away, Collen…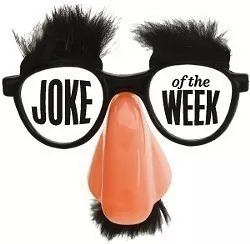 I hear a lot of people say marijuana is a "non-addictive" drug. I'd say those are people who have never smoked resin before.

About That Joke
Says Doyle: Sad to say but we've all been there. Resin is like the tax rebate of marijuana.
Meet the Comedian, Collen Doyle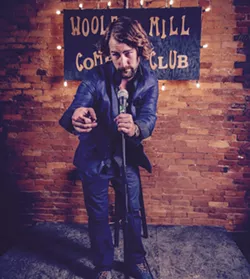 Collen Doyle is the founder and creative director of the
Woolen Mill Comedy Club
in Bridgewater. A native Vermonter, Doyle studied acting at the American Academy of Dramatic Arts in NYC and lived in Manhattan for eight years working as an entertainer. He is best known for his humorous acting style. Doyle has been featured in national television commercials for FedEx and Verizon Wireless. He also impersonated Tom Cruise on the Fox News morning show "Fox & Friends."

See Him Live
Doyle
headlines a one-hour comedy special
on Saturday, March 25, at the Woodstock Town Hall Theatre.
Think you can do better?
We're always looking for jokes from local comedians. We publish one joke each week, and you can read through previous ones
here
.