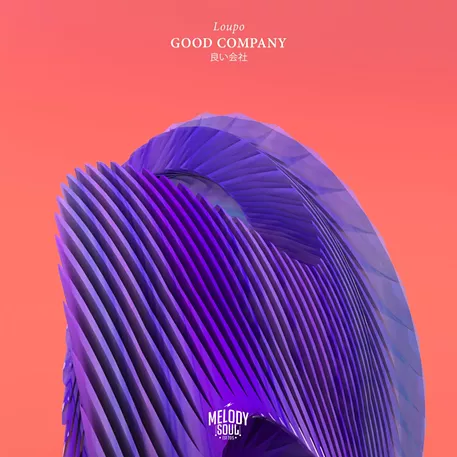 Hey, babes. Did you miss me? I promise you my short absence was well worth the wait. I have some extra lush vibes for you this week, courtesy of Burlington's own beat maker laureate,
Loupo
.
Beat makers in 2017, have something to prove. Reappropriating a soul sample for 15 minutes of SoundCloud fame no longer cuts it. Sonic intelligence needs to register immediately to be considered seriously in the conversation of futuristic music. Think of the modern beat making movement as the cosmic reincarnation of free-jazz. Only this time its rhythms are heard internationally with the press of an upload button.
Good Company
is Loupo's thesis in sound, honed and tested through the forum of online critique. His awareness of craft registers as effortless. The maturity of his style and integrity of his collaborators make this album a must have for your rotation. The album is like discovering a sea shell or a sunflower on winter tundra.
Featuring vocalist Stephanie Heaghney and guitarist Max Bronstein of
Smooth Antics
, "Letters" illustrates that sense of unlikely awakening. It unfolds like a softly filtered dream sequence. With sweeps of chimes and vintage electric piano, you might as well be gently falling back onto a heart-shaped bed. Heaghney's vocals shimmer with flawless delivery and polished creativity. This woman is a
star
, give her all your money.
Jazz cat Bronstein's groove is present throughout the album. He's as seductive as the guy from the
Salt Bae
meme. He turns up later on "Natural Selection," an uplifting and ethereal slice of heaven with beautiful panning and a delicious switch-up at the end to make you lean back.
Other cuts, such as "Ma Dukes," have a remarkable painterly quality. I'm wondering if LaHart has synesthesia. With good headphones, the composition rises up around you like a virtual reality watercolor, materializing in deftly orchestrated movements.
Title track "Good Company (Dilla Tribute)," which features Bronstein and Danny Whitney, pays respect to the great artist and teacher, J Dilla. Loupo's combination of found samples with instrumentation and artful mixing is certainly an interpretation of Dilla's revered sound.
La Hart produced, mixed and mastered
Good Company
, and it shines with audible hard work and self-reflection. The album drops Saturday, February 25, on
Melody Soul Records
via digital download. Vinyl is available for preorder. Don't sleep on it.
Look for a full review of
Good Company
in the March 1 issue of
Seven Days
.