It's Monday, which means it's time for your weekly dose of locavore levity: the Joke of the Week! This week's joke comes from Burlington's Nilima Abrams. Take it away, Nilima…
I recently learned that the Barnum and Bailey Circus is closing. At first I thought it was because people opposed the treatment of the animals. But after some sleuthing I found the truth: They simply cannot compete with the Trump Circus.

While both have wild animals running in circles, only one has freaks magically creating facts out of thin air.

About That Joke
Says Abrams: The first part was inspired by a dinner conversation with a friend. Then I tweaked it, added the ending, and it's been getting laughs when tested at a few local comedy spots. I am an animal lover and tend to avoid political jokes, but this felt so perfect, I couldn't help it.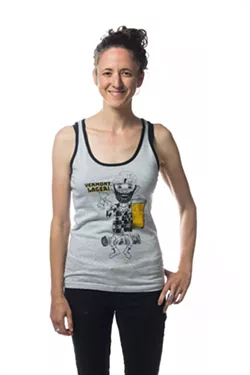 Courtesy of Nilima Abrams
Nilima Abrams
I like to combine humor with social commentary and good causes. While I'm fairly new to standup, I love the medium, and also use similar sensibilities to make word plays and designs as cartoons, for T-shirts, etc. Otherwise, I work in documentary film, which is often serious, so comedy is a great counterbalance.

See Her Live
Abrams performs at the Vermont Comedy Club in Burlington on Wednesday, February 22.
Think you can do better?
We're always looking for jokes from local comedians. We publish one joke each week, and you can read through previous ones
here
.