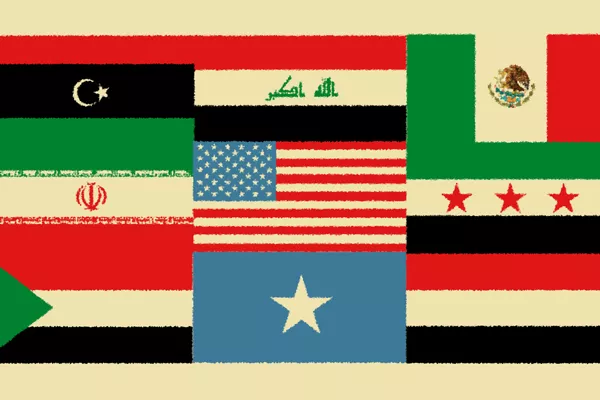 Today, Friday, February 3, online music distributor
Bandcamp
is donating 100 percent of its share of proceeds to the American Civil Liberties Union. The move is a response to President Trump's executive order temporarily banning immigrants and refugees from certain Muslim-majority countries.
In a
statement on his website
, Bandcamp founder and CEO Ethan Diamond writes that, like the vast majority of Americans, he is a descendant of immigrants — his great-grandparents were teenage immigrants from Russia and Lithuania.
"It is an unequivocal moral wrong," Diamond opines of the Muslim ban, "a cynical attempt to sow division among the American people, and is in direct opposition to the principles of a country where the tenet of religious freedom is written directly into the Constitution. This is not who we are, and it is not what we believe in. We at Bandcamp oppose the ban wholeheartedly, and extend our support to those whose lives have been upended."
And so, today, the website puts its money where its heart is. In addition to BC's donation, more than 400 bands and labels have pledged to donate all or some of their profits today as well, either to the ACLU or organizations such as the Southern Poverty Law Center, Planned Parenthood and Doctors Without Borders. Among the labels participating are Sub Pop, Merge, Barsuk, Bloodshot Records, ATO Records, among
many
others. Find the whole list of labels and artists
here
.
Of course, BC is the digital delivery system of choice for local bands, as well. That means any local album you buy through the site today will benefit the ACLU — and there are hundreds upon hundreds of 'em. We've taken the liberty of linking to every album on Bandcamp with the "Vermont" tag. Check it out
here
.