It's Monday, which means it's time for your weekly dose of locavore levity: the Joke of the Week! This week's joke comes from New Haven's Katie Gillespie. Take it away, Katie…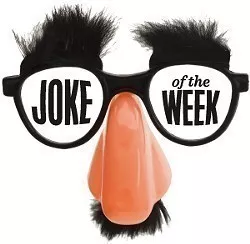 I went with a guy I was dating to his fraternity reunion, and when I introduced myself to someone I assume was named Chad, I said, "I'm 30 and I've never been in a frat house."
Chad popped his collar and told me that I should say fraternity because frat is disrespectful. When I asked how, he said, "Well, you wouldn't call your country a cunt, would you?"
And I said, "Well, no, Chad, because I know how that word is spelled. If you shorten it, it's count."
About That Joke
Says Gillespie: I wish this was not a true story.
Meet the Comedian, Katie Gillespie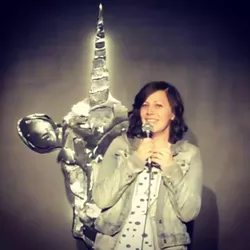 Courtesy of Katie Gillespie
Katie Gillespie
Katie Gillespie
was born and raised in Wisconsin, where she ate a lot of cheese. She got her start in standup while living in Chicago and relocated to Vermont for mountains and a job. Mostly the mountains, though.
She uses comedy to tackle subjects such as death and dying. So, very light and breezy. She has performed at the Lincoln Lodge (Chicago), Two Hour Comedy Hour (Chicago), the Kates (Chicago), and the Vermont Comedy Club (Burlington).

See Her Live
Catch Gillespie at the Stowe Town Hall on Friday, February 10, 7:30 p.m.
Think you can do better?
We're always looking for jokes from local comedians. We publish one joke each week, and you can read through previous ones
here
.