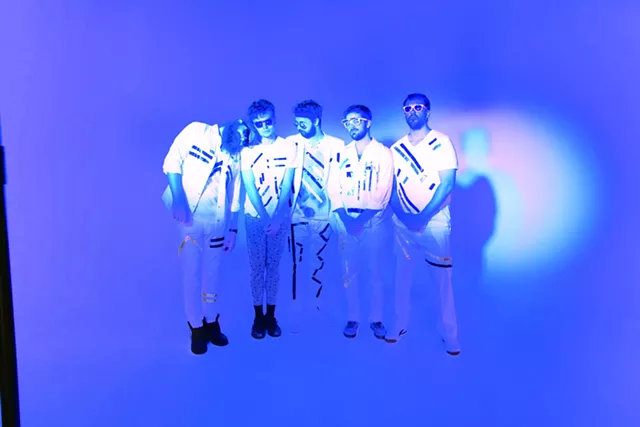 Courtesy of Madaila
Madaila
One thing I've learned over the years is that it's better to have a plan on New Year's Eve than to just wing it. Save the spontaneity for a different night. Lack of New Year's Eve planning inevitably leads to long lines, missing out on sold-out shows and lots of frustrated crying — in my experience, anyway.
Seven Days
suggests these five events:
Vinyl DJs Matt Hagen and Bob Wagner get the party started nice and early. 11 a.m., free.
This nine-piece soul/funk band will please lovers of Kat Wright, West End Blend and the New Mastersounds.
Emma Cook & Questionable Company
open. 9 p.m., $10 advance, $15 at the door.
Sing your heart out at Montpelier's most rockin' watering hole. 9 p.m., free.
If partying isn't your thing, why not laugh your ass off with comedian Josh Gondelman? 8 p.m. and 10 p.m. $25-35 for the early show, $35-45 for the late show.
Find out what "the secret" is with Burlington's favorite party monsters.
LuxDeluxe
and
smalltalker
open. 9 p.m., $25 advance, $30 at the door.