It's Monday, which means it's time for your weekly dose of locavore levity: the Joke of the Week! This week's joke comes from Burlington's Kendall Farrell. Take it away, Kendall…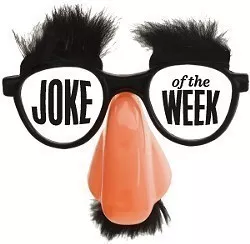 I think both sides of the aisle are frustrated with our electoral process right now. I think we should get rid of superdelegates. I think we should get rid of the electoral college. I think we should just go by the popular vote, and then whoever we all collectively decide upon.
Oprah would take that into account when she chooses the next president. Basically, my idea is just that Oprah picks the president. I just really trust her judgment, ya know? I mean, who among us has the gall to say they think they know better than Oprah?
To be clear, I don't think she should
be
the president. I just think she should pick the president. If anything, I think she should be Secretary of State. If anyone could sit Putin down and get him to start living his best life, it would be her.
About that joke
Says Farrell: I'd like to think I don't vote the way I do because Oprah tells me to, but, after thinking about it, I realized that I've never
not
voted for who Oprah told me to.
Meet the Comedian, Kendall Farrell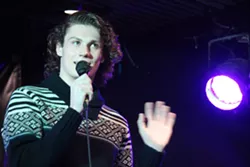 Courtesy of Kendall Farrell
Kendall Farrell
is a Burlington-based comedian. He was the 2015 winner of the VT's Funniest Comedian Competition at the Vermont Comedy Club and a 2016 finalist for Best Stand-Up Comic in the Seven Daysies,
Seven Days
' reader's choice awards.
Farrell has performed at the Green Mountain Comedy Festival, the Waking Windows music and arts festival and at venues across the Northeast, including the Comedy Studio in Boston, the Arcade Comedy Theater in Pittsburgh, the Comedy Works and the Comedy Nest in Montréal, the Helium clubs in Buffalo and Philadelphia, and at the Creek and the Cave and on Night Train with Wyatt Cenac in NYC. He has opened for headliners including Rachel Feinstein, Aparna Nancherla, Emma Wilmann, Matteo Lane and Alingon Mitra.

See Him Live
In Burlington, Farrell hosts a monthly show at the Vermont Comedy Club and a weekly show, Comedy and Crepes, Mondays at the Skinny Pancake.
Think you can do better?
We're always looking for jokes from local comedians. We publish one joke each week, and you can read through previous ones
here
.