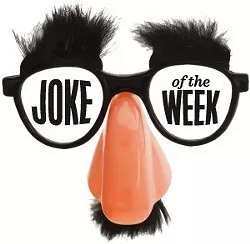 It's Monday, which means it's time for your weekly dose of locavore levity: the Joke of the Week! This week's joke comes from Burlington's Tarzan Jenkins. Take it away, Tarzan …
My eight-year-old son says to me, "Dad, I've been thinking … not all children should have birthdays."
And I'm like, "What?!"
He says," I don't think all kids should have birthdays. Some kids should have C-section days."
And I'm like,"What?!!!"
He says,"It's still a celebration, just the cake comes pre-cut down the middle."
I said,"Cut it out, boy!"
He said,"Exactly dad, exactly."
About that joke
Says Jenkins: "The wisdom of children is precious. The logic of children is hilarious!"
Meet the Comedian, Tarzan Jenkins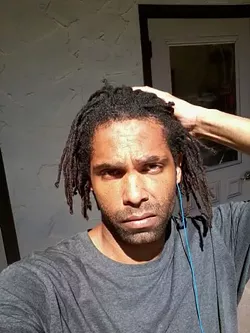 Courtesy of Tarzan Jenkins
Tarzan Jenkins
Jenkins is a line cook, former rapper and chess player. Loves laughing and talking smack … and whiskey. He loves whiskey.

See Him Live
Jenkins performs at Twiggs — An American Gastropub in St. Albans on Thursday, November 17.
Think you can do better?
We're always looking for jokes from local comedians. We publish one joke each week, and you can read through previous ones
here
.