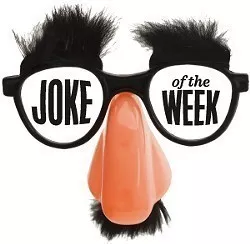 In celebration of the annual Vermont's Funniest Comedian competition, which runs Wednesday through Friday, October 26 through 28, at the Vermont Comedy Club in Burlington, all this week we're posting a daily version of our weekly Joke of the Week feature. Today's dose of local hilarity comes to us from Montpelier's Kathleen Kanz. Take it away, Kathleen …
I think deja vu is bullshit, and it's not the first time I've thought that.


About that joke
Says Kanz: "I was driving south on I-91. I was on my way to an open mic in Easthampton, Mass., and was very annoyed about something I was going to have to discuss with my dad and sister. I whizzed by something and thought,
Oh, I'm having deja vu
. And then my inner authority shouted, "Deja vu!" I pulled over and wrote it down."
Meet the Comedian, Kathleen Kanz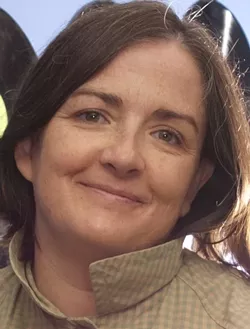 Courtesy of Kathleen Kanz
Kathleen Kanz
Kathleen Kanz has been hosting, producing and performing comedy in Vermont since 2007. Her style favors compact jokes containing twisted logic. She's the founder of two popular and successful annual events: the Green Mountain Comedy Festival and Comic Relief — A Benefit for COTS. In 2015 she won "Let's Quip Live!" at ImprovBoston as part of the Women In Comedy Festival. She has jokes in two books, "She's So Funny" and "Squeaky Clean Comedy," and she was published in the debut issue of
Swivel
.

See her live
Kanz performs in the finals of the VFC competition at the Vermont Comedy Club in Burlington on Friday, October 28.
Think you can do better?
We're always looking for jokes from local comedians. We publish one joke each week, and you can read through previous ones
here
.