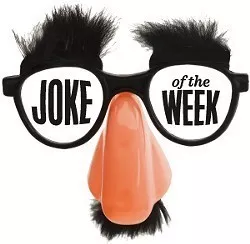 In celebration of the annual Vermont's Funniest Comedian Competition, which runs Wednesday through Friday, October 26 through 28, at the Vermont Comedy Club in Burlington, all this week we're posting a daily version of our ongoing Joke of the Week feature. Today's dose of local hilarity comes to us from Winooski's Beth Norton. Take it away, Beth …
When I tell people I do stand-up comedy they often say, "Wow, you've got really big balls." I know what they mean. But I just hope one day courage is associated with a feminine trait and when I tell people I do stand-up comedy they say, "Wow, you've got really big breasts."


About that joke
Says Norton: "It was always a little off-putting to be told that I had balls because I was doing something that took courage. I wrote this joke about a year ago because it brings to light the very common blunder in our language which associates 'pussy' with weakness and 'balls' with strength. I also wanted to address my vanity which is often used to underscore feminism — like you can't feel sexy and want to be treated equally, which is also ridiculous. I've been working on this joke for about a year."
Meet the Comedian, Beth Norton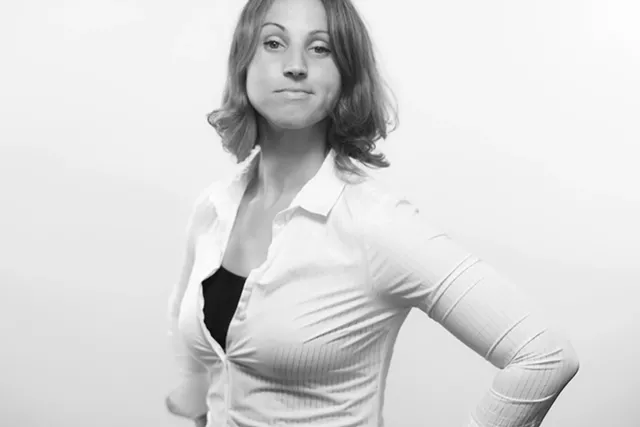 Courtesy of Beth Norton
Beth Norton
Norton was born and raised in California and has lived in Vermont for five years. Comedy discovered her in 2014 while she was working as a coat check at Nectar's during the semifinal round of Vermont's Funniest Comedian Contest. Since then she's taken two standup classes through Spark Arts, performed all over Vermont and hosted for Judah Friedlander at the Vermont Comedy Club.

See her live
Norton cohosts the Half & Half Comedy series at the Halflounge Speakeasy in Burlington every other Thursday. She'll perform Thursday, October 27, in the semifinal round of the VFC contest.
Think you can do better?
We're always looking for jokes from local comedians. We publish one joke each week, and you can read through previous ones
here
.