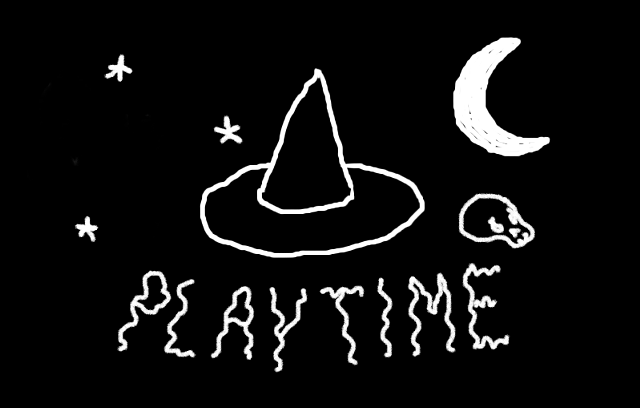 Amelia Devoid
Link up with local witches and wizards next Thursday at Speaking Volumes.
Hey, pumpkins! I hope you had a radical week. It's getting a little creepy out there, with the trees becoming bare, clowns hiding in the woods and the presidential debates raging. This Halloween is going to be extra weird so you'd better figure out an extra weird costume (or three) for the occasion. Don't be afraid, get out there and celebrate the witches that died fighting for women's rights! Luckily there are lots of enchanting beings playing shows next week to make pulling on a costume worth the effort. So let's hone in on one that might fly under your normal radar.

Speaking Volumes has hosted some terrific Halloween bangers in the past. It has survived for a decade by supporting local artists as a true Burlington underground favorite — and the only venue in BTV where you can buy records while you party. This year, the Speaking Volumes warehouse is getting lit up on Thursday, October 27, with an art-rock costume ball organized by local Do-It-Together champions Claire Macon and Caroline DeCunzo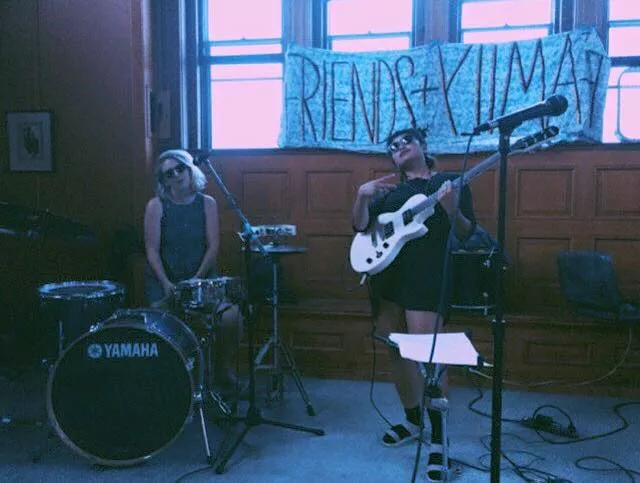 Sarah Attridge
Sugar Pill mean mugging at the function.
The evening opens with a reunion of the local gross-girl punk duo, Sugar Pill, aka Dana Heng and Claire Macon. These queens are responsible for shredding Riot Grrl riffs and, back when they were part of the local booking collective Friends + Family, bringing cool touring bands to town before anyone knew who they were. Heng also plays in the Divided Self, an East Coast art-rock performance group with Secret Lover superstar Sally Horowitz on vocals. NY's Really Big Pinecone contribute dancey, introspective, progressive shoegaze beats with a jazz cat vibe. Bufu Records party band Free Pizza headline with nu-new wave/punk laced with heavy bass that will make you feel like you're in an '80s teen movie.

Free Pizza
Free Pizza displaying Halloween vibes.
You might be aware that the SV event coincides with the first of two nights that Northampton glitter-popsters And the Kids headline Signal Kitchen with Mal Devisa and Palm. Fun fact: Macon and Heng first brought Mal Devisa and Palm to the Queen City several years back. My suggestion: Have some wicked, Playtime-approved DIY fun at SV on Thursday. Then get glittery at SK on Friday, October 28.