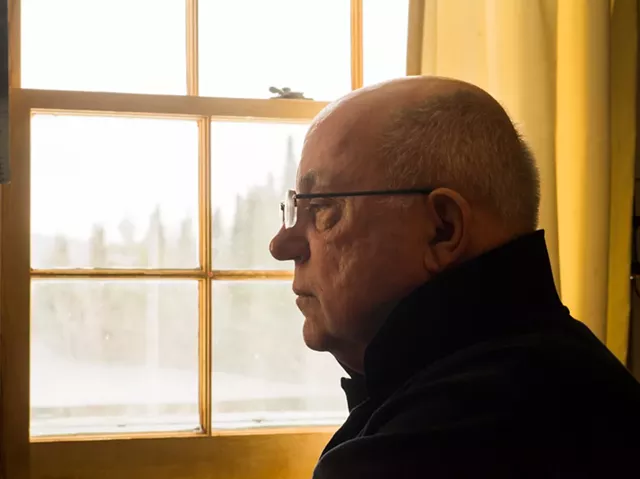 Peter Miller
David Budbill
It's a sad month for Vermont poetry. Northeast Kingdom poet Leland Kinsey died less than two weeks ago, at age 66. And early this Sunday morning, September 25, beloved poet and playwright
David Budbill
passed away, at 76. He had been diagnosed about a year ago with a form of Parkinson's disease called progressive supranuclear palsy, or PSP.
Budbill was a prolific writer of brilliantly lucid, Asian-influenced poems, as well as plays — his best known is
Judevine
, which also inspired the libretto for
A Fleeting Animal
, with Vermont composer Erik Nielsen. He also wrote essays, young adult fiction, a cyberzine and more. He was a musician who played the shakuhachi (a Japanese flute), and occasionally performed with his longtime collaborator, New York bassist William Parker.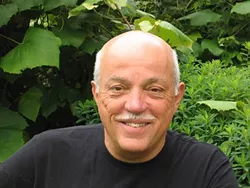 Lois Eby
David Budbill
Seven Days
interviewed Budbill
in June, days before an evening of readings at
Lost Nation Theater
in his honor.
Just two weeks ago, he was honored again at the
Burlington Book Festival
. His wife, artist
Lois Eby
, and daughter, Nadine Budbill, appeared on his behalf. Budbill had developed pneumonia, which, Eby said, accelerated his decline.
Budbill and Eby lived for many years in rural Wolcott, where the poet enjoyed chopping wood, communing with nature and finding many moments of Zen. The couple moved into a condo in Montpelier after Budbill began to experience the debilitating effects of the disease.
An obituary will appear in
Seven Days
soon, as will more memories of Budbill from friends and colleagues. A memorial service will likely take place in the spring, according to Nadine Budbill.
On Monday, September 19, Budbill posted this poem on his Facebook page, titled "After Labor Day":
Summer people gone.
Kids back in school.
Fall coming fast.
Leaves turning.
Birds gone south.
World getting quiet.
Chinese melancholy.
Sweet Zen emptiness.
Here again this year.