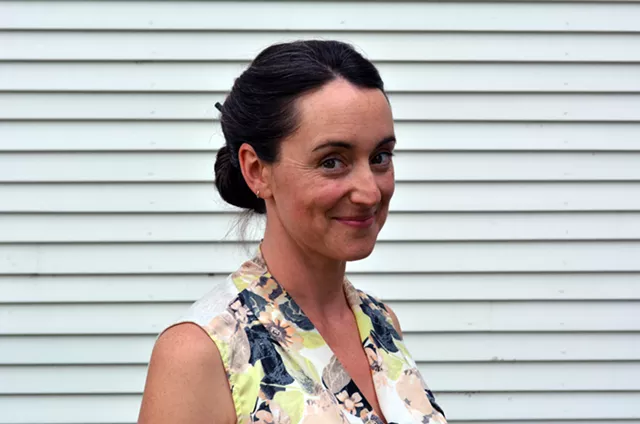 Courtesy of Helen Day Art Center
Rachel Moore, photographed by Nathan Suter.
Beginning August 1, artist and curator
Rachel Moore
will succeed Nathan Suter as the executive director of Stowe's
Helen Day Art Center
.
Moore earned her MFA from the School of the Art Institute of
Courtesy of Rachel Moore
"Tipou," from the series "An Olive and an Oak," ink on vellum by Rachel Moore
Chicago in 2008, then received a 2009 Fulbright Fellowship in Thessaloniki, Greece, where she worked to foster dialogue among artists in Thessaloniki, Chicago and Athens. She moved to Vermont with her family in 2010 and joined the nonprofit HDAC as assistant director the following year. Currently, in addition to her role at HDAC, Moore serves on the board of
River Arts
in Morrisville.
HDAC has made public its intention to hire a director of advancement to support Moore's work and "to focus on growing the organization's capacity and sustainability into the future."