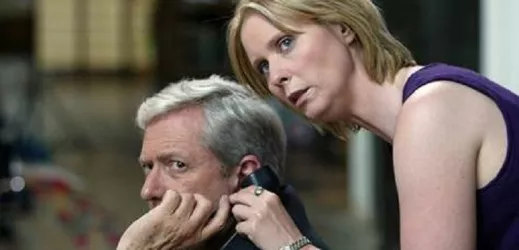 Sundance Channel
Michael Murphy and Cynthia Nixon in "Tanner on Tanner"
Burlington resident
Allan Nicholls
may be best known to movie lovers for his role as team captain Johnny Upton in the 1977 hockey comedy
Slap Shot.
Canadiens fans apparently still feel the same: When Nicholls, a Montréal native, attended a game earlier this year, the Centre Belle camera operator found Nicholls in the crowd and broadcast his image on the mega-screens. The crowd roundly cheered.
Nicholls' career in film is better defined, however, by his decades-long collaboration with Robert Altman. He worked with the renowned director in a variety of capacities on some two dozen films. That makes him uniquely qualified to introduce a screening of Altman's incisive 2004 political mockumentary series "Tanner on Tanner."
On Friday, April 1, the event kicks off a new monthly series called Alt: Cinema at White River Junction's
Main Street Museum
. Its mission is to use film as a catalyst for community discussion.
Alt: Cinema, co-sponsored by
White River Indie Films
, has made a timely selection for its first screening. "Tanner on Tanner," cowritten by
Doonesbury
cartoonist Garry Trudeau, is a whip-smart political satire about a presidential campaign that begins to run off the rails. Its ideas resonate, shall we say, with today's higgledy-piggledy presidential campaign season.
Following the film at 6:30 p.m., Nicholls will answer questions about the series and about his artistic relationship with Altman, a game-changing director if ever there was one. Admission is on a sliding scale, with donations from $2 to $20 accepted at the door.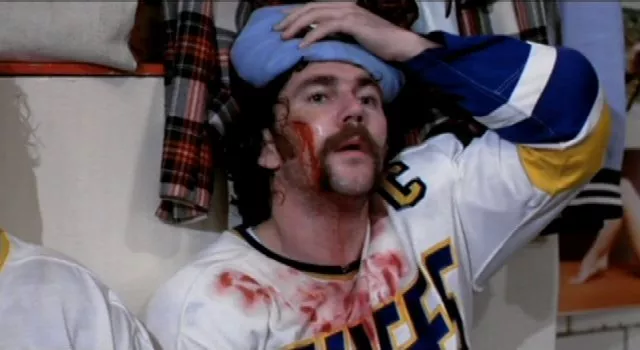 Universal Pictures
Allan Nicholls as Johnny Upton in Slap Shot