Wildgaze Films
Archival footage from What Our Fathers Did
A college film professor of mine once remarked that if Nazis had never existed, Hollywood would have had to invent them. He was an eccentric guy and his lectures were pretty obtuse, but I understood his point: Nazis are so evil that they have filled the all-important Bad Guy role in countless films.
And it's not just Hollywood that loves to hate Nazis. Films of the Holocaust subgenre have an excellent track record with critics and prize givers. Just this past year, the Hungarian film
Son of Saul
, an intense drama set in a concentration camp, won the Oscar and the Golden Globe for Best Foreign Language Film, as well as the Grand Prix at the 2015 Cannes Film Festival and other awards.
This particular cinematic well is a deep one, as evidenced by the upcoming Middlebury screening of
What Our Fathers Did: A Nazi Legacy
. The new documentary will play for a single screening at the
Town Hall Theater
on Sunday, April 3, 7 p.m., as part of the
Middlebury New Filmmakers Festival
Winter Screening series.
This acclaimed film looks at the Holocaust from an unusual perspective. Based on research by renowned human rights and international law scholar
Philippe Sands
,
What Our Fathers Did
delves into a relationship between two men who are the offspring of high-ranking Nazis. Sands, who appears in the film, learned during its production that the fathers of these men had a direct and dramatic impact on his own family history.
MNFF cofounder Lloyd Komesar personally selected
What Our Fathers Did
to screen in town. Speaking by phone from Los Angeles, he said, "I have seen many, many films that are related to the Holocaust, [yet] I was stunned at the point of view in this film."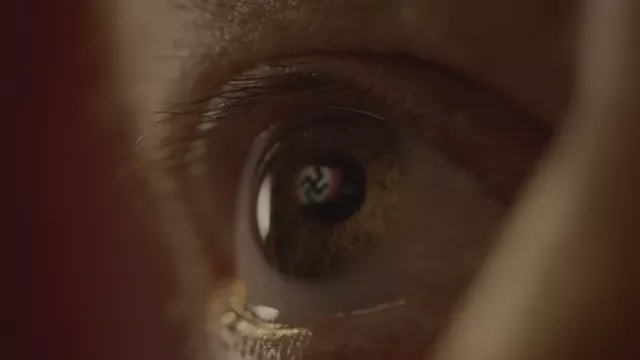 Wildgaze Films
From What Our Fathers Did
Komesar added, "I was on the edge of my seat the whole time. Not because it's so dramatic beyond belief, but because you're watching two men … forced to come clean."
The film's director, David Evans, who's best known for his work on such British shows as "Whitechapel" and "Downton Abbey," incorporates into the film never-before-seen archival footage: home movies shot by the family of one of the film's subjects. In its
review
,
Variety
remarked that
What Our Fathers Did
is "replete with unsettling and resonant questions about the difficulty of seeing our loved ones for who they truly are."
Established just last year, the MNFF shows films that meet two criteria: They must have been released within the last two years, and they must be directed by people who have made no more than one previous film.
Another unusual part of the festival's charter is that it pointedly does not restrict itself to a single, weeklong event. In addition to staging its annual festival, MNFF shows movies year-round. Filmmaker and fest cofounder
Jay Craven
said, in
a Seven Days story last year about the inaugural festival
, "Since the festival is about building film culture, let's not do it simply as a one-shot deal. Let's have it be an intensive celebration of film culture. Let's work to cultivate an audience and to showcase works on the same criteria — first and second films — throughout the rest of the year, so that we don't simply go away and show up again a year later."
Click
here
for tickets to
What Our Fathers Did
and other MNFF films.