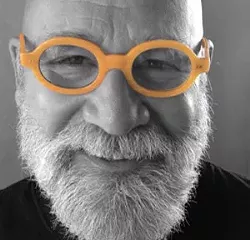 File: Matthew Thorsen
Alan Newman
This just in: Local business mogul Alan Newman has purchased a stake in the South Burlington nightclub
Higher Ground
.
Newman, who has cofounded several notable Burlington businesses, including Gardener's Supply Co., Seventh Generation and Magic Hat Brewing Co., confirmed in a phone call with
Seven Days
late last week that he has bought out Higher Ground cofounder Kevin Statesir. Statesir opened the nightclub in its original Winooski location with cofounders Alex Crothers, Rob Hintze and Matt Sutte in 1998. For the past five years, Newman has run
Alchemy & Science
, a specialty beer company that operates as an independent subsidiary of the Boston Beer Company.
"For 30 years I had been a member of the Burlington business community," said Newman. "But for the last five years, I had excluded myself from that community. So what's going on in my head is that I need something to keep me entertained, I could use a way to make a little money and, boy, it would be great if that was something back in Burlington again."
Newman's desire to get back to his Burlington roots coincided with Statesir's yearning to take a step back from the day-to-day — and, as importantly, night-to-night — operations at HG.
"I've basically been working 17-hour days for the last 17 years," said Statesir by phone. Though he served numerous roles at the club, Statesir essentially functioned as HG's general manager. That meant being a face at the club at night to greet fans and bands and to make sure everything from the bar to the kitchen to the stage was running smoothly. But he also dealt with a significant portion of the business side.
"I'd be at the club until two or three in the morning. But then I'm back during the day to meet with vendors and lawyers and whoever, because that's when they do business," he explained. "It's a cool and fun way to live your life. But that's been virtually my whole life for the last 17 years, basically a third of my life now. It was time for a change."
Newman won't be replacing Statesir, exactly. Doing that will take at least two people, apparently. Mia Sladyk, a veteran of the music biz both locally and nationally, was recently named the nightclub's general manager. She'll be aided by assistant GM Alex Cort, a longtime HG employee. And Statesir will maintain a visible presence at the club. He'll be "super host" of sorts, greeting fans on the floor and bands behind the scenes, which he's done since the club's inception. So where does Newman fit in?
"We're still trying to figure that out," said Crothers. "He's had an itch he's been wanting to scratch for a long time. He has a real, profound love for music and for live music. So he's been nibbling around the edges of live music for a long time. You've seen that reflected in things like Magic Hat. Magic Hat has always had deep roots and still does in the live music culture."
That's true. Fun fact: When it opened, Magic Hat's official name was the Magic Hat Brewing Company and Performing Arts Center.
"This is a very nontraditional deal in that Alan is coming into a business that has a 17-, 18-year legacy," Crothers continued. "We are being careful to honor the history of what Kevin and I built, but also look to the future. What does it mean a year from now, five years from now, 17 years from now?
"Alan is someone with an incredible business acumen. He's a brand guy, someone who grows businesses," said Crothers. "But until he's got a real handle on what's happening here, not much is going to change."
Crothers said he and Newman have "some inkling" of what the future may hold for HG, but he declined to delve into specifics. In the meantime, he said Newman is in the midst of a crash course on the ins and outs of the live music business. Since the deal was signed on Monday, January 25, Newman has met with key members of the Higher Ground staff. He's traveled to Portland, Maine, to see Wilco — and Higher Ground's operations there at the State Theater. And he's taken in a couple of shows at the South Burlington club, as well.
"I seem to be solving my boredom issues," Newman joked.
For more on the changes at Higher Ground, turn to the Soundbites column in
Seven Days
on Wednesday, February 3.