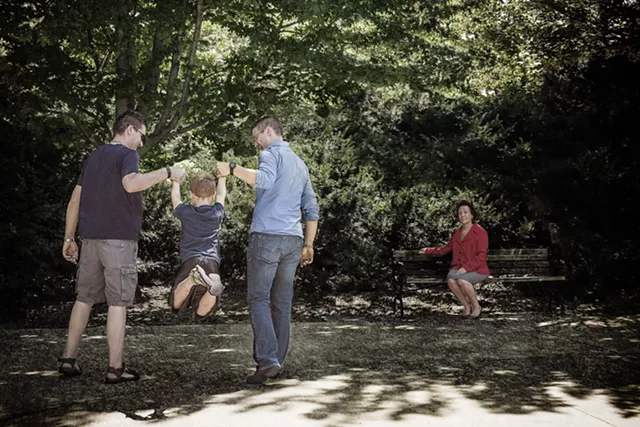 Courtesy of Vermont Stage Company
Production photo for Mothers and Sons
The first production of 2016 for
Vermont Stage Company
is Terrence McNally's Tony-nominated
Mothers and Sons
. A drama that "addresses change, reconciliation and what it means to be family," according to VSC's description, it explores relationships past and present between adults (gay and straight), and between adults and their children. Critics described the 2013 work as "moving," "intense" and "resonant."
Mothers and Sons
is decidedly adult fare, not an all-ages family entertainment. But its themes inspired VSC to ask Vermonters what family means to them — or rather, what it looks like — in photographs. "How do you define your family? Who is a part of it? How do you see them? What do you like to do together?" queries a press release.
The company invites photographers of all levels to send a photo that "best describes your family" to emily@vtstage.org no later than Wednesday January 11. It can also be mailed to 110 Main Street, Burlington, VT 05401. Include name, contact info and a brief description of your photo.
If your photo is chosen, you'll win two free tickets to the production, which runs January 27 through February 14 at FlynnSpace in Burlington. The top 10 photos submitted will be on display at the theater.
If you don't have a suitable family photo but just want to see the play, get tickets
here
.