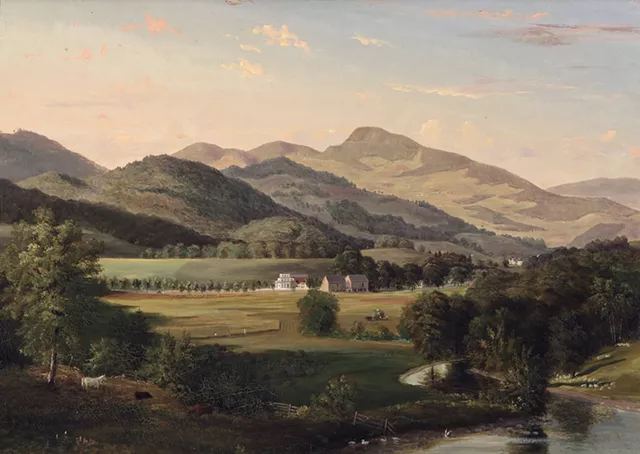 Courtesy of Fleming Museum
"Wedding Cake House, Iron Furnace Road, Pittsford, Vermont," by James Hope, c. early 1850s
It's not the
Fleming Museum
's birthday, but it received a pretty nice gift anyway: nearly 200 European and American paintings, prints, drawings and photographs. The largesse was courtesy of J. Brooks Buxton, University of Vermont Class of '56 and a longtime board member of the museum.
For even longer, Buxton has collected art, artifacts and furniture and has been a generous contributor of his time, and his taste, to his alma mater and other institutions (he recently loaned pieces to the
Shelburne Museum
's "Rich and Tasty" exhibit of pre-1850 Vermont-made furniture).
Though he now resides in Jericho, Buxton, 80, lived abroad for many years, particularly in the Middle East. What he called "my corporate career" in a
2010 profile
in
Seven Days
began with Citibank and concluded with ConocoPhillips, in 2003. His numerous travels netted a treasure of artworks, some of which now belong to the Fleming. Among them are 19th-century photographs; works on paper by the likes of Manet, Dufy and Delacroix; early Vermont portrait painting and landscapes, prints, photos and watercolors.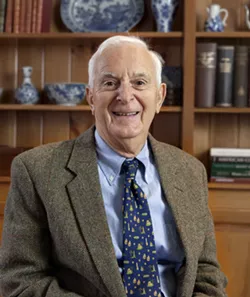 Courtesy of Fleming Museum
J. Brooks Buxton
Says Fleming curator Andrea Rosen, Buxton's gift "will establish the Fleming as a premier collection of early Vermont portraiture and, above all, his collection of Vermont landscapes establishes at the museum the most extensive artistic record of the Vermont landscape from the 19th to the 21st century anywhere in the world."
These artists range from James Hope and Charles Louis Heyde in the 19th century to present-day painter Charlie Hunter and photographer Edward Burtynsky. No doubt each of the works will make their way into future exhibitions.