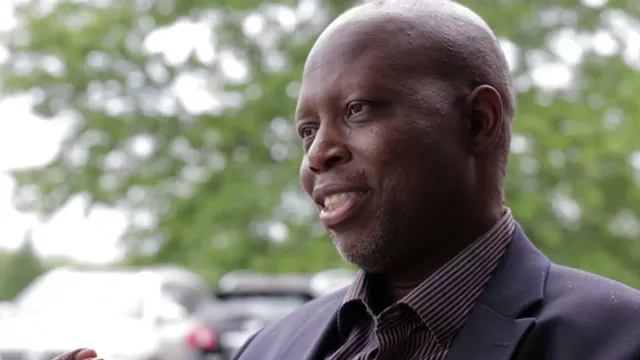 Eva Sollberger
Robert Achinda
Vermont resident Robert Achinda was a rich man. Not with money but with family, friends and loved ones. The political asylee, originally from the Democratic Republic of the Congo, believed in miracles, and he made you want to believe in them, too.
I first met Robert back in January 2013, when he shared his epic story of reuniting with his family after years spent apart on different continents:
I met up with Robert again in June 2015 at his twin daughters' graduation from Champlain Valley Union High School:
Robert passed away on July 28 at age 50 after a prolonged battle with pancreatic cancer. He is survived by his eight children, his wife and a large extended family and community. Funeral services will be held Saturday, August 8, at the Community Bible Church at 2025 Williston Road in South Burlington. The viewing will be 9-10:30 a.m., with the service following at 11 a.m.
After the service, the family invites friends to the burial at the Gilman Road Cemetery in Hinesburg, and then for lunch and fellowship at the United Church of Hinesburg. In lieu of flowers, donations can be sent
here
.
You don't meet people like Robert Achinda too often in your life. I'm lucky I got the opportunity to share his story with the world and to spend time with a unique soul who touched so many in his 50 years. Rest in peace, Robert.