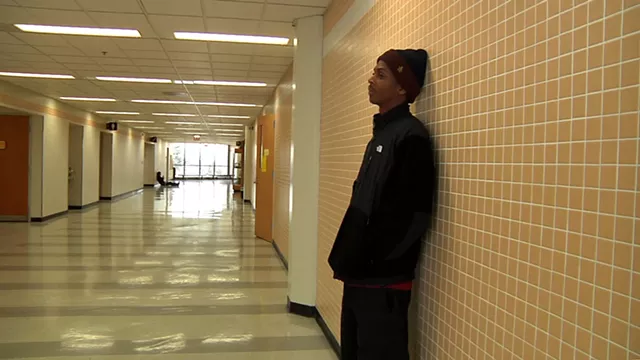 Courtesy of Johnson State College
The Homestretch
Vermonters can't seem to get enough of well-intentioned social-issues documentaries. They're playing on screens all over the state this week.
Tuesday, March 31
Tonight, in the Cinema Room of Johnson State College's Stearns Student Center, PBS' monthly
Community Cinema
series touches down with a screening of the documentary
The Homestretch
. The film follows three young men who have brains, talent and ambition — but do not have homes. The subjects of the film challenge all the stereotypes about what it means to be homeless, and provide ample evidence that their struggles, though serious, are much like those of teens everywhere.
The film plays for free at 7 p.m. and is open to the public. Conversation to follow.
Thursday, April 2
In 2012, a group of about 200 citizen farmers occupied one of the last parcels of arable land in California's East Bay. Armed with bolt cutters and 16,000 seedlings, they turned the land into a de facto community farm to prevent it from being turned into another real estate development.
Occupy the Farm
, a documentary screening at
Merrill's Roxy Cinema
in Burlington, tells the story of this unusual urban uprising, which ultimately involved police in riot gear.
Vermont Land Trust
, the screening will feature a panel of speakers on the subjects of food justice and farmland preservation. The one-time-only engagement starts at 7 p.m.; standard ticket prices apply.
Friday, April 3
Perhaps to herald the arrival of spring, the Roxy is holding a de facto two-film series of agrarian documentaries. The day after the screening of
Occupy the Farm
, the theater will host another feature-length documentary on a similar subject.
Inhabit: A Permaculture Perspective
, which was shot in part in Vermont, investigates the subject of permaculture: the practice of using design to replicate forms found in nature, and thus produce regenerative rather than destructive projects.
On hand to speak after the film will be some of its makers and some of the farmers featured in it. The screening is a fundraiser for research programs sponsored by the Permaculture Institute of the Northeast.
The film plays at 7 p.m.; tickets are $12 and currently
available only through tugg.com
. On the day of the show, the box office will sell any remaining seats for cash only. The Roxy confirms that tickets are going fast.
Saturday, April 4
Not a documentary but seemingly quite sincere is the 2013 Chilean film
Gloria
, an award-winning comedy-drama about a "free-spirited older woman" who unexpectedly finds herself in an unusual romance. Paulina García, who plays the title character, received for her performance the award for Best Actress at the 2013 Berlin International Film Festival, among other honors.
Gloria screens for free at
Middlebury College's Dana Auditorium
at 3 and 8 p.m.
Friday, April 10
Our last entry this week is not a film but a deadline for aspiring young local filmmakers. April 10 is the last day for entries in a statewide youth video contest that's being held by the makers of
Freedom & Unity: The Vermont Movie
.
Vermonters aged 14 to 25 are encouraged to submit videos two to 15 minutes long that address the experience of youth in Vermont communities. (For full submission requirements, see
freedomandunitytv.net
.) Winners will receive cash prizes and have their films shown online and on public-access channels throughout the state.
So dust off those old 16mm Bolex cameras — or whatever it is you kids use to make movies these days — and get filmin'!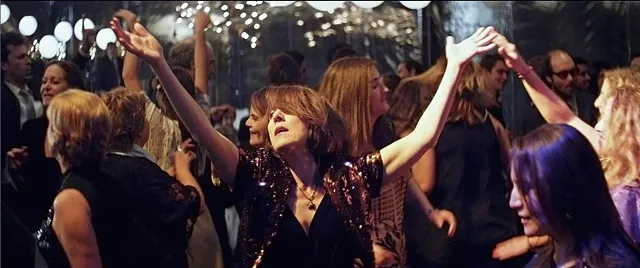 Fabula / Nephilim Producciones
Paulina García in Gloria