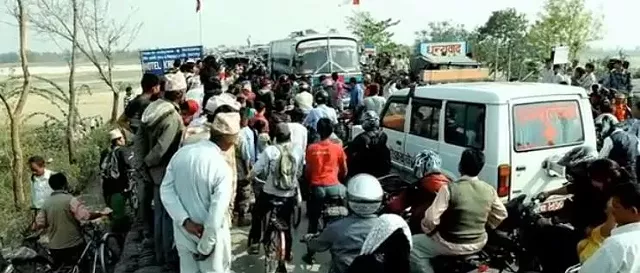 Aadi Productions / Louverture Films
Highway
This week, cinemas all over the state will host films from all around the globe.
Saturday, February 28
The Dana Auditorium at Middlebury College will screen
Something in the Air
, a recent film by the marvelously talented French director
Olivier Assayas
, who's regarded by many as one of the best living filmmakers. The semiautobiogaphical film, about a young man who's torn between his passions for art and for political radicalism, won the screenwriting prize at the 2012 Venice International Film Festival.
Something in the Air
screens at 3 and 8 p.m. in Middlebury College's Dana Auditorium. Free.
Monday, March 2
At another of Vermont's colleges this week, screenwriter
Austin Bunn
will be on hand to present and answer questions about
Kill Your Darlings
, the 2013 drama that he penned. Bunn's talk, and the screening of the film, will be presented under the aegis of the
Norwich University Writers Series
— highly appropriate, given the film's subject matter.
Kill Your Darlings
is set in the milieu of the early days (and daze) of the Beat Generation, and features Daniel Radcliffe as Allen Ginsberg, Ben Foster as William S. Burroughs and a host of other familiar faces in the roles of proto-hippie authors.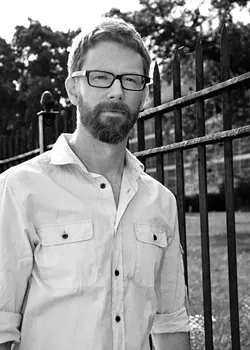 Courtesy of Norwich University
Screenwriter Austin Bunn
The film's morbid title, incidentally, is a reference to a piece of writerly advice, which I first heard as an undergraduate film student certain I'd soon pen the next big blockbuster. If you have a scene (or a line, or a word) that you absolutely love, it's probably a good idea to excise it from whatever you're writing, lest its putative incandescence detract from the piece as a whole.
Solid advice, that.
Kill Your Darlings
, followed by a Q&A with screenwriter Austin Bunn, is at 6 p.m. in Norwich University's Cabot Hall. Free.
This week also sees the kickoff of the
Vermont International Film Foundation
's "
Global Roots
" series, the mission of which is to screen films from the home nations of some of Vermont's New Americans.
The first film in this year's three-film series is the 2012 Nepalese feature
Highway
, which employs a time-tested narrative device to explore the new political realities of post-revolutionary Nepal. That device, which has worked for artists in all media and in all eras, involves placing several radically different people in a small, enclosed location; tensions mount when personality types clash. In the case of
Highway
, the situation unfolds on a bus traveling from eastern Nepal to the capital city of Kathmandu; conflicts arise when the bus is halted by protesters.
Highway
screens at 6:30 p.m. at the
Community College of Vermont's Winooski location
. Free.
Wednesday, March 4
At last Sunday's Academy Awards ceremony,
Julianne Moore picked up the Oscar
for Best Actress for her performance in
Still Alice
, the recent drama about a professor who develops Alzheimer's disease. The Oscar was the icing on the cake for Moore, one of the most gifted of all screen performers; the role also earned her a Golden Globe, a BAFTA award, a Broadcast Film Critics Association award and plenty of others.
Though the Fletcher Free Library will not screen
Still Alice
, it will host a "community dialogue" about the film and the health issues that it raises. Those who attend the free event are invited to share their reactions to the film, as well as their thoughts on how Alzheimer's affects residents of Vermont.
The community dialogue about
Still Alice
takes place at 6 p.m. at the
Fletcher Free Library
in Burlington. Free.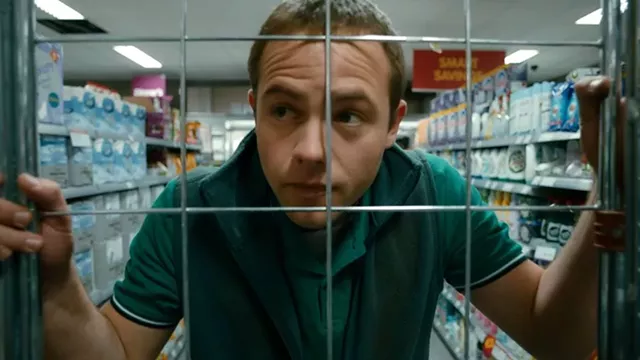 Ignition Film Productions/Underground Films
Patrick's Day
Thursday, March 5
At
Merrill's Roxy Cinema
, March 5 is Patrick's Day. No, not
Saint
Patrick's Day — that's about a week and a half later — but
Patrick's
Day
. That's the name of the film that will be screened as a special event.
Produced in Ireland and released last year,
Patrick's Day
recently won the Feature Film Contest that is one of the components of the annual, traveling
Manhattan Short Film Festival
, which the Roxy also hosts. Every year, that festival's selection committee picks a single film that they believe should receive a wide, theatrical release.
The film concerns a young man with schizophrenia who struggles to achieve intimacy.
Patrick's Day
has won multiple awards, including several for its lead actor, Moe Dunford.
Patrick's Day
screens at 7 p.m. at Merrill's Roxy Cinema in Burlington. Regular ticket prices apply.