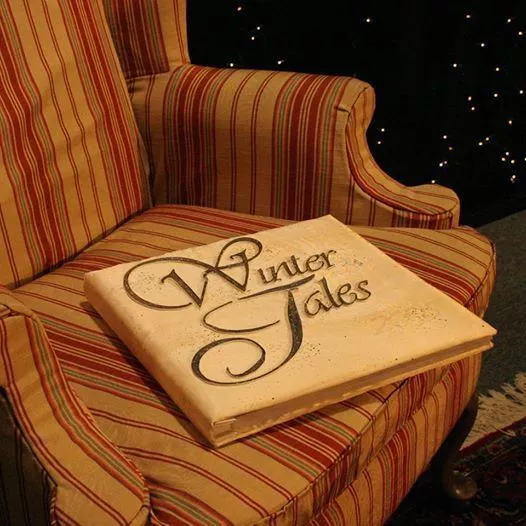 Courtesy of Vermont Stage Company
Tonight,
Vermont Stage Company
's holiday show,
Winter Tales
, begins its annual four-night run at the FlynnSpace in Burlington. Now in its 10th year,
Winter Tales
is an evening of staged readings of seasonal stories by writers with local ties, accompanied by live music by local folk legends Patti Casey and Pete Sutherland.
Winter Tales
has been an audience favorite since it launched a decade ago, says VSC producing artistic director Cristina Alicea. "It was wildly popular the first year, and just one of the things that consistently draws in our audience," she says. New stories are performed each year, and no two shows have been the same.
The 2014 edition of
Winter Tales
includes stories written by state Sen. Philip Baruth; D.C.-based journalist Lauren Ober (formerly a staff writer at
Seven Days
); and Vermont authors Chris Bohjalian and Stephen Kiernan. Poetry by participants in Vermont's Young Writers Project is interspersed throughout the performance.
This year's audience has something extra to anticipate: In celebration of the show's 10th anniversary, VSC is publishing a limited-edition anthology of favorite stories from past years. Titled
Ten Years of Winter Tales
and edited by Alicea, the book includes stories by Baruth, Kiernan, Kathryn Blume and others — plus a forward by former VSC director Mark Nash, who first conceived of
Winter Tales
in 2004.
"I wanted to do something special to recognize all the years we've been doing this show," Alicea says of the anthology, "and some of the people who've written for
Winter Tales
who have been doing it since the very beginning."
Though booklets are printed each year with stories and songs from a particular show, "we've never put together something of this kind, collecting all the stories from various years," Alicea says.
How did she choose from the dozens of stories performed over the decade? Earlier this month, a call for suggestions was sent to VSC's 3,500-person email list.
"We just asked everyone what their favorite stories were over the years and collected responses," Alicea says. "It was really based on audience response."
Snag a copy at
Winter Tales
performances through Sunday, December 14, or check vtstage.org after the show. And you might want to hurry — only 175 copies of the anthology were printed.