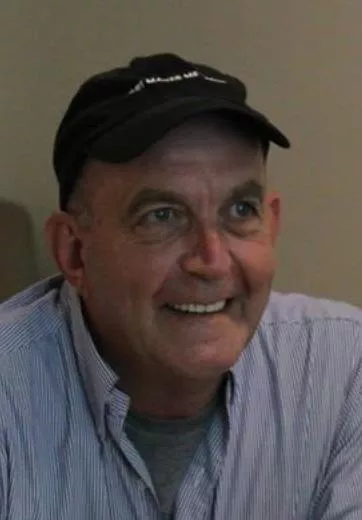 Courtesy of Bob Bolyard
Bob Bolyard
Bob Bolyard, who has hosted Friday-night karaoke at Burlington's beloved
St. John's Club
, is hanging up his DJ hat after a run of nearly 14 years. His last evening as host will be this Friday, November 28. "
Happy Trails
" would seem an apt farewell number, though those inclined toward schmaltz might prefer Bon Jovi's "
Never Say Goodbye
."
After this week, Burlingtonians will no longer see Bolyard behind the digital turntables as the host of Karaoke Kapers, but they're more likely to see him performing in other venues. Bolyard, who says he's never once called in sick to the St. John's Club, is stepping down so he can devote more time to theatrical performances.
The karaoke maestro appeared in Lyric Theatre's April production of
Les Misérables
, and the experience — his first show in seven years — reawakened his love for theater, Bolyard says.
He's also a member of local drag troupe
House of Lemay
. "I've missed a lot of opportunities to expand that because I haven't been available on Friday nights," Bolyard says. The group will perform its Christmas show, "
Another Beaver Pond Christmas
," at FlynnSpace on Friday, December 5.
The St. John's Club will continue to offer karaoke to its patrons, manager Ken Ploof confirmed. It has contracted with a karaoke company called Premier DJ to run the show on Friday nights. "Nothing will change as far as karaoke goes," says Ploof, "but we will miss Bob. We certainly wish him all the best, and great things in the future."
When he's not performing, Bolyard is a medical educator at the University of Vermont College of Medicine, where he assists aspiring doctors in developing their examination skills. While he repeatedly refers to the work as "fascinating," it's not hard to figure out that Bolyard's true love is performing.
He also loves watching other people perform. "I've seen people come in very stressed," Bolyard says of karaoke. "Then they sing a song and they just relax. And it's just fun to be silly up there. Some people are great singers, some people are terrible singers. But they have fun doing it. I've never cared about the quality of their voices."
135
Pearl
, the legendary gay bar in Burlington that closed in 2006, was Bolyard's first karaoke home. (Its former building now houses Papa John's Pizza.) He hosted the Wednesday-night show there for "three or four years." When the Friday gig at St. John's opened up, he took that on, too.
Soon, the club became Bolyard's karaoke HQ; he estimates that he's presided over various vocal stylings for nearly 700 evenings. "I've gone through four managers there," he says with a laugh.
Asked what he'll miss most about his longtime gig, Bolyard does not hesitate. "The people," he says. "Some of them have been coming since I started. They walked in not knowing anyone and they've just formed this Friday-night family. I'm going to miss the regulars."