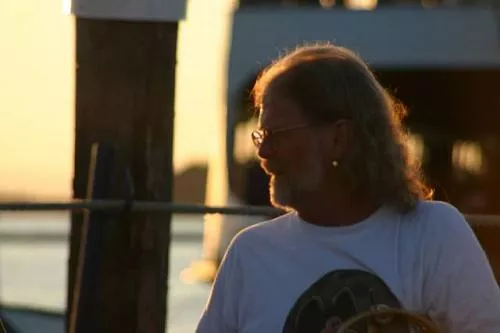 Courtesy of Charlie Frazier
Charlie Frazier
Charlie Frazier has been keeping the blues alive in Vermont for a long, long time. Earlier this week, a Memphis-based organization, the
Blues Foundation
, announced it will be recognizing the veteran area radio DJ and musician with, appropriately enough, a 2015 Keeping the Blues Alive Award in Commercial Radio.
Frazier is one of 15 recipients of the annual award, which is bestowed upon individuals and organizations that have made "significant contributions to the blues." Frazier will be presented with the award at a luncheon in Memphis on January 23, during the 31st International Blues Challenge, an annual blues bash that features the final rounds of a blues music competition, as well as seminars and showcases.
Frazier got his start in local radio on the University of Vermont station WRUV 37 years ago. For the past 23 years, he's been the host of a Sunday morning blues show on local classic rock station WIZN, "
Blues for Breakfast
." For that freewheeling, free-format show, Frazier lugs in his own crate of records and CDs every week.
The show also features in-studio performances and interviews with prominent blues players passing through town. These have included Derek Trucks, Warren Haynes, John Mayall, Johnny Winter and Johnny Rawls, to name a few.
Additionally, Frazier is the front man and harmonica player of a band, also called
Blues for Breakfast
, whose mix of Grateful Dead covers and blues classics have made the band a local favorite since 1991. (Check out a video of the BFB's version of Bob Dylan's "Maggie's Farm" below.
"Blues for Breakfast" can be be heard on 106.7 FM WIZN every Sunday from 9 to 11 a.m. Blues for Breakfast (the band) next plays locally at Nectar's in Burlington on Friday, November 28.
.