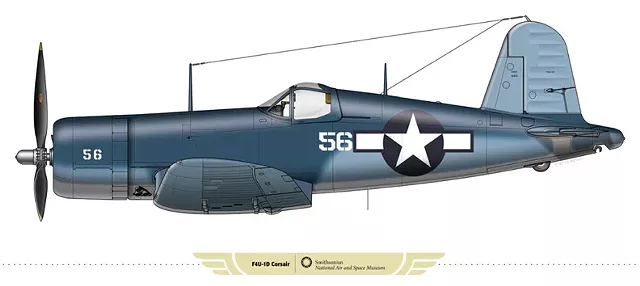 Tod Gunter is the first to admit that his giclée prints — though they feature exceptionally detailed, aesthetically pleasing and difficult-to-execute drawings — only appeal to certain crowds.
The Stowe artist, aviation enthusiast and industrial designer makes technical illustrations of airplanes. Each takes him three to four months to create. Gunter researches extensively, then draws in "every last rivet" in Adobe Illustrator and Photoshop, eschewing 3-D rendering programs. "It's all done by eye," Gunter says. "It's the same as if I were painting on a canvas, except my canvas is digital."
But, he adds, it's not the kind of thing that most gallerygoers or curators find appealing. "It's highly specific art," Gunter notes. "There is an audience for it, but getting out in front of people is always a challenge."
Fortunately, the right audience will soon be exposed to Gunter's work — namely, the millions of visitors who pass through the
Smithsonian National Air & Space Museum
in Washington, D.C. Gunter learned earlier this week that an open-edition series of his prints would be offered in the museum's two gift stores, which are located at the Washington Dulles International Airport and the National Air and Space Museum on the Washington Mall.
Gunter created the series specifically for the Smithsonian — each illustration features an airplane in the museum's collection. "I view the Smithsonian as the holy grail, if you will, in terms of exposure," he says. And he hopes the credibility of the Smithsonian will enable him to approach other museums, such as Seattle's Museum of Flight and the San Diego Air & Space Museum, with his work.
Gunter's passion for planes began when he was a kid — his dream was to be an astronaut. Those plans were put aside when he was diagnosed with diabetes at age 16. "But I never lost the interest in aviation over the years," Gunter says. He pursued a career in industrial design and began making plane portraits as a hobby.
Gunter launched
Plane Profiles
as a part-time business in 2001, working on occasional commissions and making sales through his website. He always intended to grow it further.
"It's interesting how aviation enthusiasts come out of the woodwork," he says. "Like, I had to have my stove repaired and the guy who came to repair it saw my artwork and stopped in his tracks. He flies model airplanes. We talked for two hours."
That interaction reminded the artist of the importance of viewers seeing his work in person, and planted the seed for his next step. In November, Gunter will open a gallery on the ground floor of his home and studio to display his aviation artwork (stay tuned for more about that closer to the opening).
"I live on one of the busiest roads in Vermont," Gunter points out (Mountain Road in Stowe). "In the winter there are hundreds of cars passing, so I figure there's probably one or two aviation enthusiasts driving by."