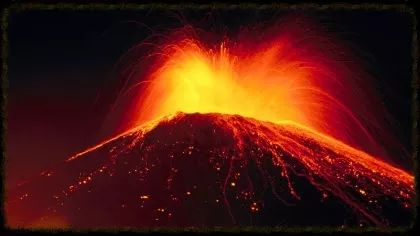 Courtesy of Main Street Museum
Volcanoes may or may not have something to do with tonight's lecture at Main Street Museum.
White River Junction's iconoclastic
Main Street Museum
continues two traditions this evening. The first is its First Friday lecture series; the second, the overthrow of everything you thought you knew about museums.
The museum is hosting a "lecture/performance" on "Fuckology," a putative discipline that borrows its unusual name from oft-impenetrable philosopher
Gilles Deleuze
. Speaking at the event is the scholar/philosopher
Robert Craig Baum
, who draws on the works of none other than Lady Gaga in his talk about "corporate personhood"; and the pseudonymous Nikolai Adjunctski on the
crisis in American higher education
.
The lecture also has something to do with volcanoes, we think.