Burlington City Arts
Cumulonimbus zaniness in Mood Indigo
With a free program of film and live music this Thursday,
Burlington City Arts
reminds us that
s
ummer ain't over yet. Or should we say, l'été n'est pas encore fini?
An evening for Francophiles and art lovers of all kinds, the event in Burlington's City Hall Park features music by renowned Franco American performer Michèle Choinière, and the screening of several short films as well as acclaimed director Michel Gondry's recent feature,
Mood Indigo
.
Choinière
, who grew up in northern Vermont, has released several albums of folk music and has been recognized as a "master artist" — she received a Governor's Heritage Award in 2007.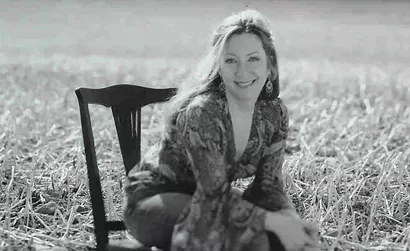 Burlington City Arts
Michèle Choinière
Mood Indigo
, whose story invokes the
Duke Ellington classic
of the same name, is a surreal and rapturous romance that will surely delight fans of
le cinéma excentrique
.
The cast is led by
Amélie
star Audrey Tautou, whose character in this film develops an affliction that could only occur in a magical realist work: a flower growing in her lungs. The film was nominated for three 2014 César Awards — the French equivalent of the Oscars.
Food trucks sent forth by the ubiquitous
ArtsRiot
will encircle the park to accommodate the hungry crowd.
Vive l'été!
Disclosure
:
Seven Days
is one of the sponsors of this Films on the Green event; others include the
University of Vermont Department of Romance Languages and Linguistics
, the
Vermont International Film Foundation
and the
Vermont Council on World Affairs
.
Burlington City Arts
Snowstorm or interstellar travel? (Mood Indigo)
A Night of French Film and Music, Thursday, September 11, City Hall Park in Burlington. Music begins at 6:30 p.m.; film starts at 8 p.m. Rain date: Friday, September 12. Free. burlingtoncityarts.org