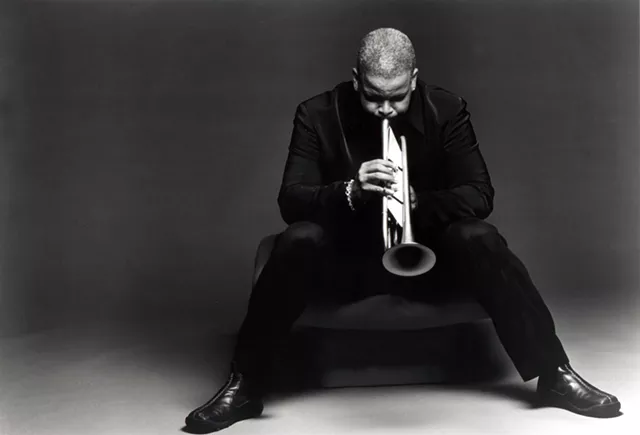 Courtesy of Terence Blanchard
Terence Blanchard
Bonjour, hepcats!
Have you noticed that your jazz hands are especially shaky of late? That's a sure sign of jazz festival withdrawal, likely a lingering aftereffect of the recent Burlington Discover Jazz Festival. Other symptoms may include restless foot tapping — often in odd meters like 7/8 and 15/4 — spontaneous be- and/or post-bopping and sudden, loud outbursts of public scatting. But take heart, jazz junkies. Our friendly neighbors to the north have your fix.
On Thursday, June 26, the 35th
Festival International de Jazz de Montréal
gets under way. (For anglophones, that's the Montréal International Jazz Festival — See? French ain't so hard.) For the unfamiliar, the 11-day jazzenanny is among the most famous jazz festivals in the world. It is also the largest, and by a fair margin. So, as you might imagine, a lot of marquee names appear among the festival's hundreds of performers. Like who, you ask?
How about Andrew Bird, Aretha Franklin, Beck, Ben Harper, B.B. King, Diana Ross, Elvis Costello, Emmylou Harris, Gary Clark Clark Jr., Maxwell, Michael Bublé and Snoop Dogg(?!) to name a few.
And do you know what else the Montréal International Jazz Festival has? Jazz!
(But first, a brief interlude to allow any prickly jazz purists a moment to compose themselves, after we made their heads explode by introducing the jazz fest lineup with a bunch of non-jazz performers.)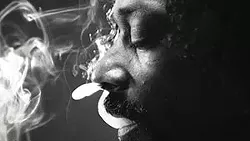 Courtesy of Snoop Dogg
Snoop Dogg
Q: Why does Snoop Dogg carry an umbrella? A: Fo' drizzle.
And we're back!
As its name implies, the Montréal jazz fest does indeed feature jazz, and lots of it. That includes local Canadian acts, up and-coming stars and many of the most iconic names in the genre.
The jazz giants this year include Bill Frisell, Bobby McFerrin, Brad Mehldau, Christian McBride, Dianne Reeves, Dr. Lonnie Smith, Ginger Baker, the Glen Miller Orchestra, Keith Jarrett, Kevin Breit, Lionel Loueke, Oliver Jones, Regina Carter, Pee Wee Ellis, Terence Blanchard, Tony Bennett and hologram Miles Davis.
OK, fine, we made up one of those. But did you notice how many of the artists in that list have recently performed at the BDJF? That really speaks to the quality of our own li'l fest, no? Just a reminder to hug your jazz festival artistic director.