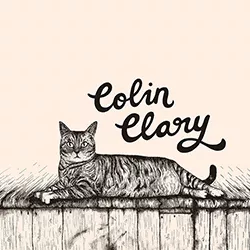 Colin Clary, Twee Blues Vol. 1
It seems like it's been a minute or three since we last heard from local indie-pop twee-ty birds the
Smittens
or any of their offshoots. But in a recent email, guitarist
Colin Clary
was kind enough to fill us in on all things Smittens.
Clary reports that the band is hard at work on its fifth full-length album, with an advance 10-inch EP likely due out this summer to coincide with a European tour. He adds that his bedroom-pop duo with fellow Smitten Dana Kaplan,
Let's Whisper
is set to release a 10-inch vinyl of its own, titled
As Close as We Are
.
That album won't hit our ears until June 13. But the guess here is that fans might catch some tunes from the release when LW play the outdoor stage at Waking Windows 4 in Winooski this Saturday, May 3.
Last but not least, Clary's latest solo effort,
Twee Blues Vol. 1
, is slated for a May 13 release and will be one of indie-pop imprint
WeePOP! Records
' final three releases. The album will be available on vinyl in a limited 300-copy run, as well as digitally.
In advance of that release, Clary unveiled a new video today for a song from the album, "I Didn't Know You Were a Wizard," which is just about as awesomely twee as it sounds. Check it out below.