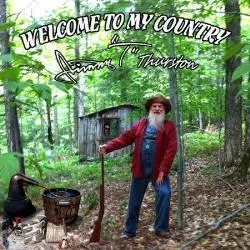 Courtesy of Jimmy T Thurston
Jimmy T Thurston
There is but one clear conclusion to be drawn from "Homegrown Weed," the new video from longtime local rocker and possible 1890s gold prospector,
Jimmy T Thurston
. It is this: I wanna party with Jimmy T Thurston.
I don't even smoke weed anymore. (Or rather, I do just often enough to remind myself why I don't smoke weed anymore.) But I defy anyone to watch the video and not be tempted to spark one up in a backwoods shack with Jimmy and, apparently, the
Dead Presidents From Point Break
. (RIP, Swayze.)
Thurston plays the Higher Ground Ballroom this Saturday, March 15, opening for his son, rising Nashville country singer
Jamie Lee Thurston
. He may be high.
)