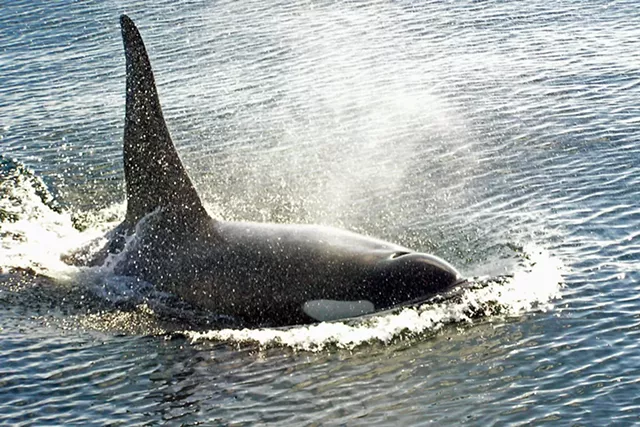 Courtesy of Wikimedia Commons
An orca
Revolution
, White River Junction's most ecologically conscious clothing store, will host a proudly biased Oscar party this Sunday evening. Captain Paul Watson, known for his role on the show "
Whale Wars
," as well as for his own Whale Warriors academy, will be in attendance to present the "Big Splash Award" to
Manny Oteyza
, producer of the film
Blackfish
.
Blackfish
, directed by Gabriela Cowperthwaite, documents the consequences of keeping orcas ("killer whales") in captivity at such venues as the SeaWorld theme parks. Highly controversial upon its release last year,
Blackfish
caused ripples in environmental and animal-rights communities.
In being denied an Oscar nomination for Best Documentary,
Blackfish continues to stir up controversy
— precisely the reason for its being fêted at Revolution's event. A press release refers to the Whale Warriors being "incredulous" about the film's exclusion from the list of nominees, and speculates that
unbecoming financial transactions
are part of the reason.
Why celebrate this film (and its message) in Vermont, of all places? As Kim Souza, owner of Revolution, put it in an email, "Vermont may be landlocked, but we all still need a healthy ocean."
Revolution's Oscar party will take place both in the store and at the Hotel Coolidge in White River Junction, beginning at 7 p.m. on Sunday, March 2.