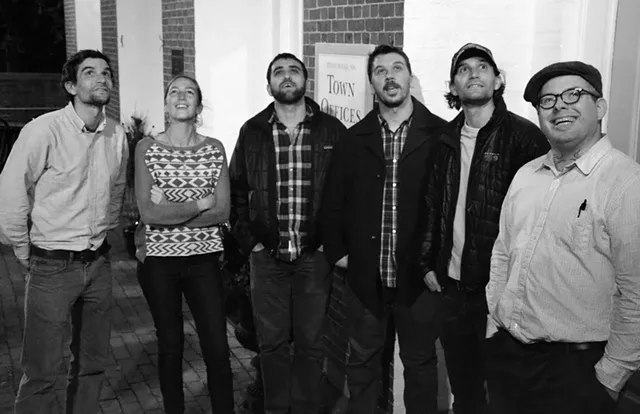 Brattleboro-ish "f*lk rock" outfit
Wooden Dinosaur
are set to release their latest EP,
Rhubarb Wine
, a follow-up to their excellent 2012 record,
Spaces
. That latter album was not only one of the best local releases that year but, in our humble opinion, one of the finest Vermont albums of the past decade. An evolution from the esoteric chamber folk of the band's 2010 debut,
Nearly Lost Stars
,
Spaces
presented a clever and emotionally bold mix of early country and intricate indie folk — in our review of the album we wrote, "imagine if Sufjan Stevens composed for Bob Wills and His Texas Playboys." So you can understand if we're a little giddy at the prospect of a new work from Michael Roberts, Katie Trautz and Co.
Sadly,
Rhubarb Wine
won't hit our collective ears until March 18. But the band has released a video album teaser, which you can watch below. The video features the song "I'm All Right," which you can listen to in its entirety at WD's
Bandcamp page
— where, incidentally, you can also pre-order the EP.