S
even Days
promoted eating local long before the term "locavore" became a thing. We wrote about Vermont food in the very first issue of the newspaper, on September 6, 1995. Three weeks later, it was on the cover. In a story headlined "Olive Me," James Beard Award-winning chef and food writer Jim Dodge recommended more than a dozen local markets, from Ray's Seafood and Healthy Living to Greg's Meat Market and Settlement Farm.
Jo Scott | Don Eggert
July 12, 2006
Although it sounds obvious now, his thesis was novel 25 years ago: "Tourists may know Vermont for its cheddar, maple syrup and Macs, but for those of us who live and shop here daily, the Burlington-Middlebury-Montpelier-Stowe area has become a trapezoidal treasure of special stores with special foods," Dodge wrote. "Made-in-Vermont wholesomeness has met the ex-urbanite's desire for diversity and the result is excellent eating."
As the local food movement grew heftier, so did
Seven Days
. Our first food‑themed issue, in June 1996, was the biggest to that point: 40 pages. Among its dozen stories was our first creemee map of Vermont; another, titled "It's a Wonderful Loaf," naïvely asked: "Is artisanal bread here to stay?"
The twice-a-year food issues were also stuffed with restaurant news, the precursor to today's popular Side Dishes column and Bite Club e-newsletter. In 2006, we hired our first full-time food writer, Suzanne Podhaizer. She filled five pages a week with stories about chefs, farmers, butchers and brewmasters, and also expertly assembled our then-new annual dining guide,
7 Nights
.
By 2007, the quirky and boldly carnivorous Alice Levitt had begun contributing. Soon she was on staff and appearing weekly on WCAX-TV. Since then, at least two full-time food writers have juggled the busy food beat. Our current team — Melissa Pasanen, Jordan Barry and Sally Pollak — has rigorously covered the impact of the pandemic on Vermont's restaurant industry and its local food producers.
Once again, the state's signature culinary community and
Seven Days
are on a parallel path and, due to COVID-19, it's a rocky one: Both face existential threats.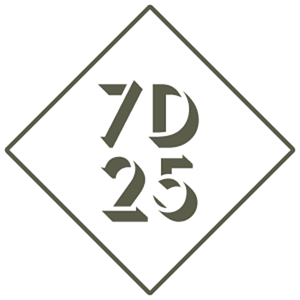 If you appreciate our reporting on Vermont's food, drink and farms and can afford to help us financially, please become a
Seven Days Super Reader
.
For the past 25 years, our local media company has depended almost entirely on advertising revenue from local enterprises to support our award-winning journalism. Since March, COVID-19 has severely challenged that business model.
To thrive for another 25, we need your help. Can you cover us?