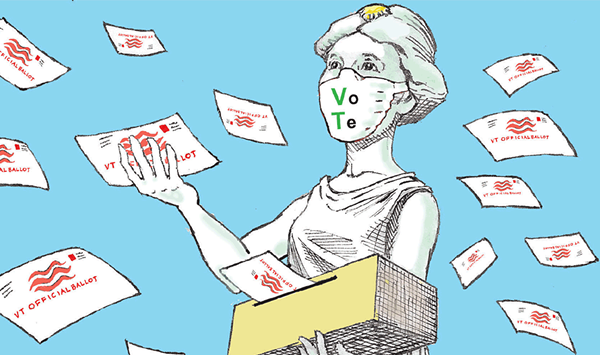 Burlington-based
Seven Days
newspaper has compiled a 24-page
primary voters' guide
; the special pull-out section is in the center of the July 22 issue that is on the streets.
The guide includes:
"This election season is unlike any we've ever experienced," said Deputy Publisher Cathy Resmer. "Because of the coronavirus pandemic, voters have had fewer opportunities to get to know their candidates. And Vermonters have requested a record number of absentee ballots — more than 117,000 as of yesterday. It's imperative that voters understand how the process works so they can be sure their votes will count."
That's why
Seven Days
created the Pandemic Primary Voters' Guide, the paper's first-ever election special section.
"It's a natural extension of what we already do," said Resmer. "Our reporters cover elections and legislative issues, and help Vermonters understand what's happening in their communities."
This is a critical time for news organizations to step up their efforts if they can, she added. "It's easier than it's ever been to create and share false and misleading information online, especially through social media.
Seven Days
has editors and fact checkers proofreading and verifying the information we publish — and an award-winning design team that makes it visually appealing. That's what sets us apart."
"Voters need access to trusted local journalism," she said. "Our democracy depends on it."
Pick up the guide before July 29 at locations throughout northern and central Vermont, or find it online at
sevendaysvt.com/pandemic-primary.